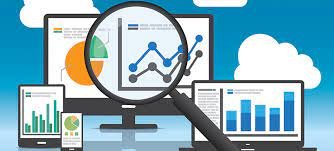 Last Updated on September 16, 2022 by
Introduction
Business to Business marketing research is the process of uncovering insights for your market by surveying a sample of customers
Participants can be existing customers, lost customers, future buyers, and influencers.
In a competitive market, research can include current and prospective employees to
Methods of Doing B2B Research
Brand research
Find out how you customer sees you in the marketplace and where your opportunities are.
Using this information, you can strengthen your brand.
When gathering valuable information for your brand you will realize that buyers value deep original ideas.
B2B businesses should aim to create leading content that show clear expertise on a given topic and also a unique point of view.
When buyers face information strains its leadership content that gets noticed and shared.
This means that in most cases branded search terms shouldn't take priority over the generic search terms buyers use I order to relate with the customers.
Client research
Research the needs of your clients and what they want and need and how you can deliver it.
This information will also help you adjust your marketing content, and operations to meet the always changing needs of the marketplace.
Customers mostly use their social network and that means building opportunities for marketers and sellers.
Having a clear strategy for using social media will help in initiating and strengthen relationships with potential customers.
Market research
Market research helps B2B businesses know their competitors in the market and what services you should be offering different and opportunities you can take advantage of before your competitors.
B2B market research helps Learn what services your clients appreciate most, and why.
By market research you can get emerging opportunities in the marketplace before your competitors and grasp them.
Market research also helps to adjust your marketing messages to reflect what clients want to hear.
Client satisfaction research
Learn about how happy your clients are with your work and service.
This goes without saying that without the customers there is no business, thus customer satisfaction comes first and the company should heed to the demands of the clients.
If buyers want company information via social, it stands to reason that companies are reaping rewards by answering the call of their client and even increasing engagements for research.
Client journey research
Map out the path people take to find, learn to trust and buy your products or services.
Use this information to reduce friction in the buying process by improving you closing rate and raising your service standards.
When deciding the types of content to create use social engagement or even talk to customers to find out which content they prefer.
Thus, know which content or a competitor's content they found most valuable and enticing in their decision-making process.
Conclusion
Successful B2B companies understand that the market is in constant change, and the only way they can keep on top of all that change is by doing research on a regular basis.
This allows them to adjust their content to meet the ever changing needs of their market.
Apart from that if you want to know about B2B then please visit our business page