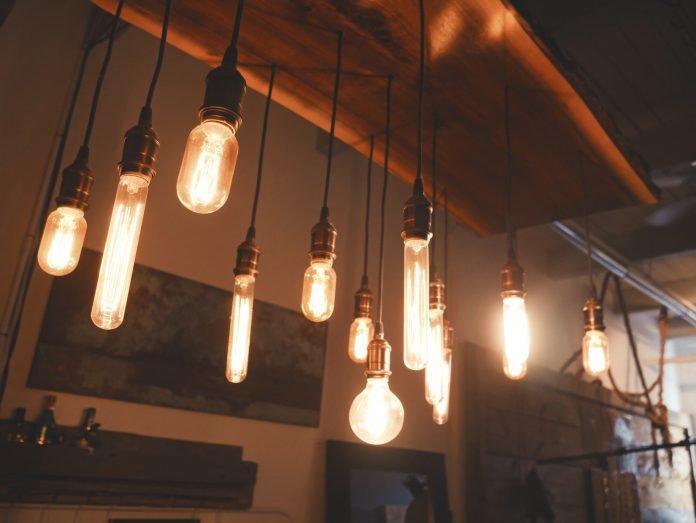 Last Updated on July 21, 2023 by
Are you moving into a new house or simply wanting to redecorate your home lighting? Whatever the case may be, we're here to help.
Just follow these easy tips, and they'll help you turn your home from dim to sunlit in no time. So sit back, relax, and take notes.
Here's a quick look at interior lighting:
1. Utilize Natural Light
First things first, all homes should feature natural light; however, it's the way you control natural light that makes your home unique. For example, you can control natural light by having blinds, drapes, curtains, or shades in your home.
Another way you can utilize natural light is by lighting candles, hearths, or incense. The natural glow from the flame will add a welcoming warmth to any living room or dining room.
2. Consider Using Ceiling Fixtures
Ceiling fixtures can be expensive, which is why most people resort to lamps or other light sources. However, ceiling chandeliers cover more space than a regular lamp. Thus, they're great for interior lighting, especially if you live in a big house or have a large room.
With various styles ranging in size, these light sources can be used as a statement piece to tie the whole room together. After all, chandeliers are a lot like art pieces; they can look like sculptures, have texture, or colored glass.
Using a traditional lamp is fine and dandy; however, purchasing a chandelier will elevate your space and make it more refined. Just make sure you choose a chandelier that fits within your space rather than clutter it.
If you need inspiration, check out ceiling lights | Pagazzi.
3. Impact the Mood with Accent Lights
Accent lights are one of the most forgotten types of lights; however, it's one of the most important. Accent lights are used to create drama, so they're typically installed around key objects like TVs, mirrors, or underneath bars.
Since accent lights are usually subtle, they add dimension and even draw focus to the object. You can add accent lights by utilizing coloring-changing LEDs or a soft white light string around the object you want to accent.
That way, the light highlights the object; however, it doesn't become the focal point of the room. It only emphasizes the object and the space around it to create mood lighting in the room.
4. Create a Focal Point With Neon Lighting
Okay, let's be honest, who doesn't like neon signs? A neon sign adds a bit of pop, or shall we say pizzazz, to any room. In fact, neon signs of Interior Designers Harrogate are the perfect lighting fixture to add if you want mood lighting or you want to portray a certain message.
With their distinct light, they create a focal point in the room, drawing the eye to the sign. Thus, they make the space feel warm and welcoming.
Use These Interior Lighting Tricks Today
Choosing interior lighting can be tricky. After all, there are so many choices to choose from. To narrow it down, think about the elements of your home and how you want to use lighting to emphasize those elements.
For example, if you have a large home, you may want to purchase a chandelier as well as drapes and curtains. That way, you utilize natural light while incorporating ceiling fixtures into your space.
If you have a smaller home, you may want to use blinds or accent lights to make your home feel bigger and brighter. However, there's no one way to use home lighting; instead, it's up to you to be creative and unique. Think outside the box and use home lighting to make your home your own.
Now, for more information about home lighting, visit our website today. We look forward to helping you! 
Apart from this, if you want to know about 10 Interior Lighting Tips for Homeowners then please visit our Home Improvement category