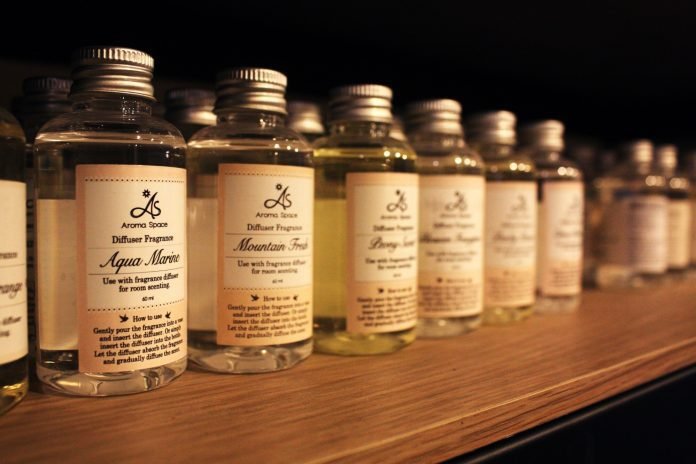 Last Updated on July 21, 2023 by
Do you use fun scents in your home?
If you're like most people, you either use a small air freshener or spray some indoor air scents whenever you want to impress your guests (or hide your mess). Why not get some diffuser scents to keep your place smelling nice all day long?
With the vast array of essential oil scents on the market, it can be hard to figure out which ones are right for you. How can you choose?
We're here to offer some suggestions. Keep reading to learn all about what you should put into your scent diffuser.
1. Traditional Vanilla
Vanilla might seem too "normal" for a list of scent suggestions, but trust us when we say that it's one of the best for any home.
Vanilla works well in kitchens and living rooms but it might be too overpowering for a bedroom. It's sweet and strong and it will make your home smell as though you're baking cookies all the time.
Vanilla is a good "neutral" scent that's easy to recognize and makes a big impact.
2. Earthy Santal
Santal may not be a well-known essential oil, but it's an earthy and musky blend of sandalwood and papyrus.
This site is great for bedrooms and living rooms. It smells similar to many colognes and it has notes of leather. It's a warm scent that's perfect for fall and great for anyone who likes to use incense but doesn't want to use smoke.
3. Tropical Pineapple and Coconut
Do you want your home to smell like a tropical vacation? An aromatherapy diffuser can help.
Pineapple and coconut combinations are popular for diffusers (and if you're lucky, you may also get mango or ocean salt notes in there). You'll relax on your couch and feel like you're swinging on a hammock at your own tropical bungalow.
4. Warm Pumpkin Spice
Fall is coming up and you know what that means. Pumpkin spice will start popping up everywhere that you turn. Why not bring it into your home as well?
This warm and cozy scent is perfect for living rooms. Similar to vanilla, it makes your house smell like you have a pie in the oven at all times.
Keep up with the change of seasons with this spicy scent.
5. Lemongrass
Are you looking for something brighter? While it's not as popular as many other essential oil scents, lemongrass is the perfect bright addition to any home.
Lemongrass is more subtle than other essential oils. It isn't an overwhelming scent like vanilla or pumpkin spice, so it's great for bedrooms. It has a mild citrus scent that's also grassy and earthy.
Which Diffuser Scents Are Your Favorite?
Why not start with one of these diffuser scents for your home? Whether you like bright and cheerful smells, warm smells, or musky smells, there's at least one thing on this list that's sure to make you happy in your home.
Are you looking for more helpful articles all about improving your home, visit the rest of our site.
Apart from this, if you want to know about Tips for Getting a Better Night's Sleep then please visit our Home Improvement category