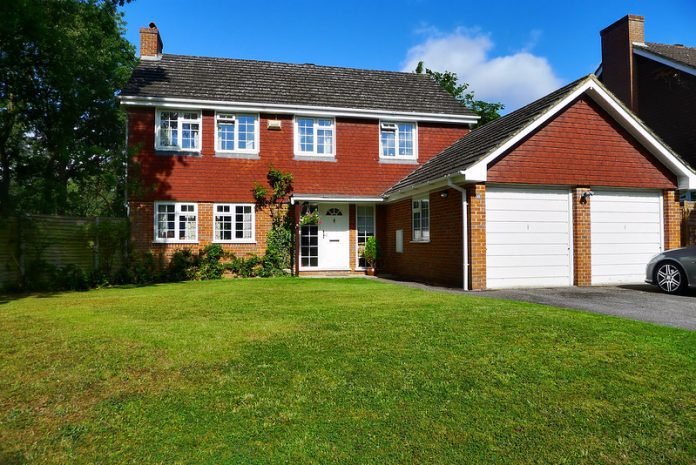 Last Updated on February 21, 2023 by admin
The whole process of selling a house can be tiring and very slow especially when the market is highly competitive. There is no time to put the house on the real estate listings or employ realtors. Accepting cash money house sale is the best choice at this moment.
The truth is that all transactions sum up to getting cash at the end of the day. But why not choose the one that will not waste your time or even resources? When you get cash for your house, it can be very beneficial to you. If you do not know how, here are some advantages of a cash money house sale.
The Whole Process Is Easy
Did you know that all you need to start the selling process is a phone call? Talking over the phone with the potential purchaser of the house is the best way they can get all the basic information they require about the property. This will help them choose if they want the house or not. Some of the important information to provide at this time is the neighborhood background, the cost of the house, and any other basic information.
If they are interested, then the next thing they will do is to make a site visit to see the house. They are likely to be compelled to buy your house if your house is well renovated and neatly arranged. You should also give information about the previous ownership, if there is any, and whether there are any disputes. Finally, be ready to answer all the questions asked by the potential buyer. After both of you have agreed on the whole process, then the sale can continue.
The Owner Keeps All the Cash from the Sale
Any person selling a house for cash may not need a realtor. The closing fees that usually would be there during traditional home selling are not anymore. When selling the house by yourself, you could be saving a lot of money because you are not paying any real estate agent's commission. You get to keep all the money from the cash money house sale.
However, it is worth noting that there might be a catch; you might not be in a position to negotiate for the best deal unless you have a professional by your side. If you decide against a cash money house sale, realtors will take a small commission. So, weigh your options carefully.
No Repairs Are Required
A lot of cash purchasers usually prefer buying your home as it is. This means you sell your home without any interior decorations, major cleaning, renovations, or any other thing that you can do to prepare the house for sale. A cash money house sale is this beneficial. Sometimes, these sales involve home-buying companies that will then home stage the property and sell it later.
The buyer will do all the renovations themselves without asking for any discount. They will only focus on the property's value and not how it appears. You can check this reference to sell your house fast and in any condition.
The Sales Process Is Fast
When you make a cash money house sale, the process is very fast; it saves you time that you might not have especially if you are in a hurry. This is because you do not need to wait for any realtor to check the house or even schedule any showings for the house to find a potential buyer. Moreover, there is no requirement to wait for any bank to approve the purchaser's loan.
After a few days or weeks of planning with the home buyer, you will have the money in your hands. Then, you will be able to push through with your other plans.
Fewer Sales Fall Through
There is nothing as bad as making arrangements with a buyer only to have them reject the whole deal at the end. When you have a cash money house sale, these kinds of situations are avoided. No sales will fall through when you find someone to buy your house for cash. Within a short period, the money will be in your pocket.
What homer sellers need to know is that there are numerous real estate companies that are willing to buy your house as it is. All you need is to call them and make the proposal. And they hardly disappoint.
Appraisals Are Not Necessary
With a cash money house sale, appraisals for mortgages will not be necessary. But even if there were appraisals involved, they would be quick and funded by the buyer. After all, you have an idea of how much you want to sell your house for.
Conclusion
You now know all the advantages that come with a cash money house sale. The process is simple and fast, and your house does not need repairs. You get to keep the cash, and fewer sales fall through. It is time for you to sell your house for cash.
Apart from that, if you are interested to know about A House Sale then visit our Finance category.