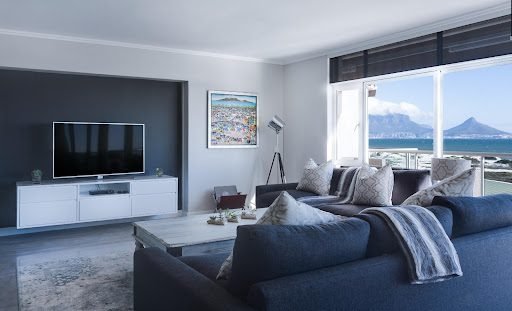 Last Updated on April 13, 2023 by asifa
Space is always a thing of concern in many modern homes. A major factor responsible for this is the limited space for which most urban homes are known. Plus, we end up owning many things we don't plan to in a bid to make our living room beautiful.
A sofa table is one of the hardest-working pieces of furniture you can add to your living room. They can do just about anything. If it's in the correct position, it can improve the home's character.
You can also use them as a work desk, display areas for your antique collection, buffet tables for brunches, etcetera. The versatility of sofa tables is why they're great additions to any living room. They're fashionable yet can perform many functions.
Like any other table, Sofa tables are made from various materials; wood, metal, acrylic, and so on. Acrylic sofa tables have an air of class all around them. Therefore, for this post, we'll look at how you can get the best acrylic sofa tables to fit your living room.
Steps to Picking the Best Acrylic Sofa Tables for Your Living Room
Consider the Placement Location
The first thing to do if you want to find the best acrylic sofa table for your living room is to look at where you want it to be. As the name implies, the most common location for a sofa table is directly behind your sofa, but other places also work.
A location behind your couch provides a surface for lamps, photos, or other decorations, giving it a more decorative appearance. It also works as a room divider in a big living room, a sideboard table in a dining room, a bookshelf In your living room, or as small wonders to fit in between the nook and crannies in the living room. You can also place an acrylic sofa table in a foyer or hallway to work as a console table.
A sofa table is versatile, and whatever location you decide that it will fit in will probably work. But, you have to make a decision first.
Measure the Location
Now that you have decided where you want your acrylic sofa table to be in your living room, it's time to measure the space. When you do the measurements, you know what size of the acrylic sofa table to shop for.
If you want the lucite acrylic console table behind your sofa, measure the height and width of your couch. This act will ensure you pick a sofa table level with the top of your sofa without extending past the edges.
If you also want the table to carry items like lampshades, it should be wide enough to carry them. If the sofa table isn't as wide as the items it is meant to carry, it may pass off as intrusive, and you wouldn't want that, would you?
Decide on the Style and Function of Your Acrylic Sofa Table
You're bringing a new piece of furniture into your home to play what role exactly? The role will determine the style and type of acrylic sofa table to get. Suppose you want to place it in your living room, project how it will look with the rest of your furniture.
If you're particularly concerned about the acrylic sofa table matching the style of your furniture, then consider buying matching sets with coffee tables, side tables, stools, or storage ottomans.
In the same way, if you want your acrylic sofa table to be set in the open, you'd like something with attractive features and appearance. If the table is going to be behind a couch, then your focus should be on how the top looks.
Besides considering the style, it'd help to look at how you plan to use the acrylic sofa table. If it doubles as a shelf, look for an acrylic console table with a shelf.
If it's room jewelry, a lucite acrylic sofa table works. Both the style and function will determine the type of acrylic sofa table to shop for. The acrylic sofa table types include custom acrylic sofa tables and antique acrylic sofa tables.
Start Looking
Now that you have all the details to find the best acrylic sofa table to fit into your living room, it's finally time to start looking. Consider looking at stores online and offline till you get those custom acrylic tables that tick every box of your requirements.
Tips on Cleaning and Caring for Your Acrylic Sofa Table
Owning an acrylic sofa table is a big deal. However, this furniture also comes with some responsibility – you have to make sure it continues looking fresh and brand new. Unfortunately, many people do not know how to do this. Here are some tips to guide you to clean and care for your acrylic sofa table.
Use the Right Tools
You can agree that cleaning or any task is done better with the right tools. To clean your acrylic sofa table, you need a:
Soft and clean microfiber cloth
Acrylic cleaning solution
Polish kit
Ammonia is acrylic's number one enemy. This ingredient makes acrylic cloudy and irreversible in most cases. It'd be best to look for a cleaning solution made especially for acrylic; many cleaning solutions contain ammonia.
There is also a need to emphasize that the microfiber cloth you'll use to clean your cheap acrylic console tables should be clean and soft. You don't want it to contain small particles or be hard enough to scratch the surface of your acrylic sofa table.
Use the Cleaner and Start Cleaning
Start by cleaning away all the debris and dust from your acrylic sofa table. Then apply the cleaning solution to the table surface. Use your microfiber cloth to wipe the acrylic sofa table surface gently. Continue polishing every area bit by bit until you have covered the entire surface.
Apply Polish
If your acrylic sofa table gets scratched along the cleaning process, there's no need to fret. Apply a Polish kit to remove minor scratches. If the scratches are deep, consider seeking help from professionals.
Conclusion
Sofa tables are versatile pieces of furniture. When it comes to acrylic sofa tables, they're just what they are – exquisite! Finding the right acrylic sofa table to fit into your home can be daunting. Luckily, this article has covered how you can find the best acrylic sofa tables for your home. It's time to go shopping!
Visit Here readesh.com also