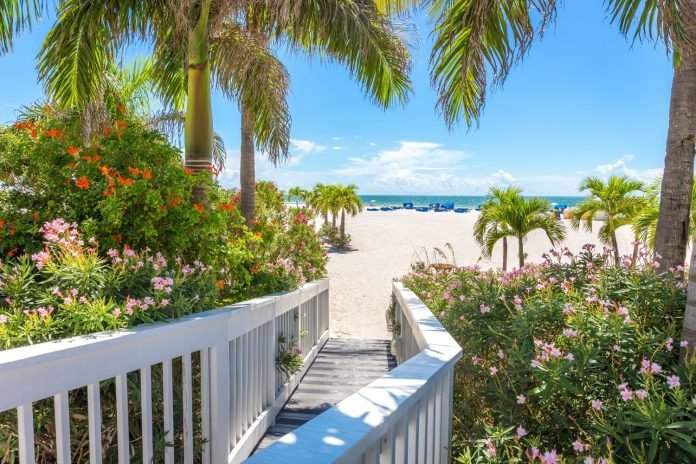 Last Updated on February 26, 2022 by rida
Most people know that Florida boasts warm sunny days throughout the year. During the summertime the heat can become unbearable if you aren't already used to it. The days are long and hot, and very humid. However, there are plenty of things to do outdoors, that involve water, in one way, or another, that you can cool off easily.
But the best time to spend in Florida would be the winter months, which are picture perfect, mostly. The temperature stays around 65 to 75 degrees during the daytime, with the nights being brisk and cool. In fact, many people spend the summer up north at their main homes, while coming to Florida during the winter months, and they are known as snowbirds. So where are the top cities to spend these mild months in?
There have never been more people moving to Florida than ever before in history. Many things contribute to this including low interest rate mortgages to buy a home, low tax rates, no state tax, and retiree benefits and perks.
Why don't we explore why Florida attracts so many snowbirds each year…?
Treasure Coast
An up-and-coming city that is located 30-minutes north of The Palm Beaches, is The Treasure Coast. The area is comprised of several smaller areas Port Saint Lucie, Palm City, Jensen Beach, Hutchinson Island, Fort Pierce, and Vero Beach. You can find just about anything your heart desires here, from world-class fishing, boating, sailing, championship golfing, 5-star restaurants, high end shopping, quaint boutiques, and miles of pristine beaches and clean, clear waterways.
Property values are at an all time high, and people are flocking to buy homes in Port Saint Lucie, Stuart, and Fort Pierce. You can find affordable waterfront real estate on Hutchinson Island, from quaint beachfront condos, to oversized Intracoastal mansions.
West Palm Beach
Another city in the sunshine state that gets millions of snowbirds each year is West Palm Beach. Known for expensive waterfront homes with large yachts docked out back. Many people love the Palm Beaches for its amazing shopping centers like Downtown at the Gardens, and Cityplace, where you will find high end retailers, and upscale dining everywhere.
Many folks come here for the wintertime sunshine and 70-degree weather outdoors during the day. The beaches are gorgeous and well maintained by the city. You can enjoy a day lounging around at the beach, and then have oceanfront diner at The Crab House, nestled by the Atlantic Ocean by night.
Miami
Everyone has heard of Miami, one of the best-known hotspots on the planet. The city comes alive at dark, with an electric nightlife people come to Miami to experience themselves. Snowbirds flock here to get their own piece of paradise and can enjoy lazy days outdoors, resting up for the night of their lives in South Beach clubs and bars.
The real estate in Miami is something out of the movies. There are old Victorian mansions that were built in the 1800's which were completely renovated with up-to-date technologies, high end finishes, and a price ag to match. Plus, there are plenty of typical South Florida houses dripping in character and located in one of several popular Miami districts.
Fort Pierce
Lastly, Fort Pierce, another Treasure Coast city that is about to become the next hot spot. The area has been growing steadily and is now on the precipice of a housing boom, like the one currently being felt in Port Saint Lucie, just one city south. There aren't as many people as possible here yet, but that will soon change. But for now, Fort Pierce provides cheaper real estate than other neighboring places.
Still, Fort Pierce boasts amazing waterways, 2 Intracoastal fingers, with bridges leading to the Ocean. Breathtaking views of the sunsets and sunrises every day. People are always boating, swimming, golfing, walking, exercising, or just enjoying themselves in Fort Pierce Florida.
Conclusion
Now you will be able to visit the sunshine state prepared better because you know the best places to live in the wintertime. Many people who come to visit end up moving back to Florida permanently. There are many attractive reasons like no state tax, many 55+ housing developments for seniors, and so much to enjoy and do.
Many families are making the move to the Treasure Coast in particular because of the amazing, A-rated school district available, that has some of the best test scores in the state. Hopefully you can see why there is such a huge amount of folks coming to the state last year, and into the coming years ahead.