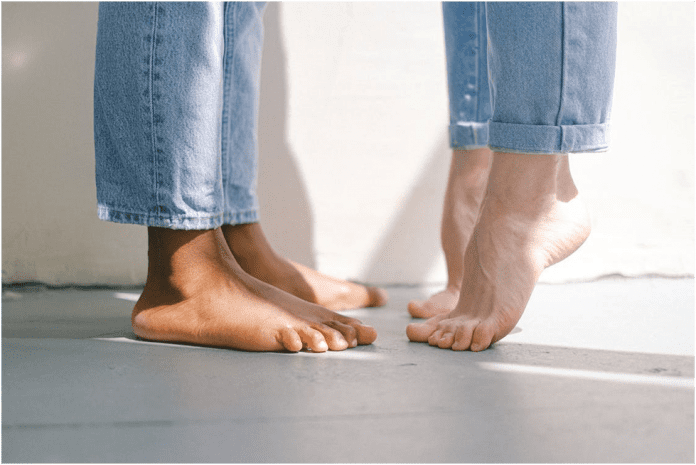 Last Updated on January 19, 2022 by azamqasim
Your wardrobe needs clothes that are comfortable yet don't compromise on the fashion statement you wish to make. Since jeans are always in fashion, they are pretty much a necessity. With so many jeans'types and colors, you need to know what makes any jeans ideal for your curvy body.
Women with curvy bodies have usually pear-shaped or hourglass body types.Even as a plus-size woman, you are most likely to have either of the two body types. Pear-shaped bodiesare wider near hipswith slim waists. On the other hand,the hourglass body like Marilyn Monroe has a full-size bust, round hips,anda comparatively smaller waist. In both body shapes, your hips and thighs are full and well-defined.
Fashion isn't just about trends; it is about making a statement while keeping your comfort. While mainstream fashion has always been biased towards skinnier bodies, deciding what to wear doesn't have to be difficult, even with a bigger or curvier body type.
With jeans, your comfort comes from materials and cuts that accommodate your thighs while complementing your curves. The most comfort-ensuring options that are in style are mom jeans and boyfriend jeans. About to get yourself a pair of plus size boyfriend jeans or mom jeans and want to know the differences between the two?
Let's look at the two different jeans types and why the fashion industry has been raving about them.
The Basics of Mom vs. Boyfriend Jeans?
Have you watched women in an old 1950s movie? With a high-rise signature look,slight flare, and wide hips, mom jeans have been in fashion for as long as denim has existed. They are called mom jeans for a reason; the practical style was adopted from moms back in the day. With skinny jeans pretty much out of the mainstream fashion, this style is coming back in the fashion industry.
On the other hand, looking like jeans you could borrow from your boyfriend's wardrobe, boyfriend jeans imitate men's style in pants. These jeans are generally fitted at the hips and now come in a variety of styles. The boyfriend jeans became popular when Ms. Monroe wore them at a set. Considering their origin and multiple celebrities donningthem when out for a casual walk or a coffee, it's safe to say these are one of the celebrities' comfy-favorites and flatter all body types.
Now let's run a comparison and look at them in detail. We will discuss what to select and what to avoid too.
Length
Traditionally, the mom jeans came with ankle-length height;however, with the changes in fashion, these have evolved into multiple lengths. You can find many cropped length options now, although mostly shorter than the average length of boyfriend jeans. In boyfriend jeans,you can find shorter lengths with folded ankles.
Although for curvy bodies, length isn't a major decisive factor. If you are aiming for your legs to look longer, choosing full-length jeans with high heels would do the job and create the illusion of longer legs. Whichever jeans you choose, we recommend avoiding cropped styles since they make your legs look bigger and broader.
Waist
Mom jeans tend to hug you high and tight. Their small waist is best for hourglass body figures since it complements the body outline and highlights the curvy hips. Often the mom jeans come with an elasticized waist that can give more flexibility for bigger women. Mom jeans are also ideal for hiding belly fat.
On the other hand, boyfriend jeans tend to climb the highest fromyour navel to your upper torso. Low, mid, and high rises have been introduced in boyfriend jeans that affect the waist size. Unlike mom jeans, boyfriend jeans have rather loose waistlines copying the men's design. You might want to get a belt to style them properly.
Fitting and Cut
Room for your crotch and the zipper area is a plus when it comes to mom jeans. The loose-fitting makes it a practical and carefree choice: you wouldn't have to worry about an unattractive fit. Likewise,boyfriend jeans are airy and baggier all over and more stretched around the crotch area.
While mom jeans are loose in the upper areahidingbiggerhips, the legs are not as baggy. If you want to reduce attention from your knees and calf fat, you might want to avoid mom jeans. The boyfriend jeans,however, fit the buttocks well and do not highlight them. While the cut in boyfriend jeans is straight, slouchy, and baggier, the introduction of slimmer boyfriend jeans has added a lot of choices. If you are worried about your look and need options that accentuate curves, you can opt for the new slimmer variations with stretch denim. Moreover, another fitting feature in boyfriend jeans is the high rise in the back. It provides extra coverage, and you can better flaunt your curvy body.
Color, Styles, and Material
With the right color and material, you can feel more confident in your jean selection.Consider going for dark wash and darker tones.It makes your legs look slimmer, and the darker colors will go with almost every top you own. While stretch denim is highly recommended,a plus-size diva, like you, should select more sturdy and soft denim that would flow beautifully along your curves. The stretchable, softpair of jeans would not only be gentle on your inner thighs, but the causal style also gives you the creative freedom to try different looks.
In mom jeans, fade and distressedstyles are common. These are great styling options and can hide unflattering areas while still showing enough skin.
Pockets
While pockets might not look like a significant feature, they certainly affect how your jeans make your thighs and buttocks look. When making final decisions between boyfriend jeans and mom jeans, consider the placement and size of the pockets. Smaller pockets on the back can make your hips look larger. If you are aiming to make your butt seem smaller, you might want to go for mom jeans with larger back pockets.
Final Thoughts
Making a fashion statement is easy with the number of varieties available. Mom jeans would flatter your curves and bring attention to them while ensuring you feel comfortable. The boyfriend jeans give you plenty of room to cover up and stay comfortable.
Whichever look you go for, make comfort your priority.
Read more: KNOWING WHAT ARE THE BENEFITS OF WAIST TRAINING: AN EXPLICIT GUIDE ON WAIST TRAINERS