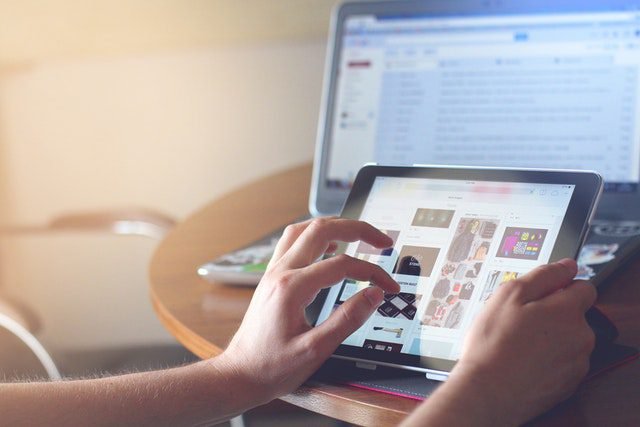 Last Updated on March 1, 2023 by
You know all about your target audience, but does your target audience know about you? Customers base purchasing decisions on their familiarity with a company's products or services and the brand connected to those products or services. The more customers see your brand, the more likely they are to think of your company rather than your competitors when they need services or products like yours.
Here are some effective ways to increase brand awareness for your eCommerce business. Learn how to boost website traffic, cultivate leads, and grow your business with these strategies.
Improve Your Search Engine Rankings With Keywords
Search engine optimization bumps your eCommerce website higher in search engine rankings, which means more eyes on your products and services. You can even use SEO to target shoppers in your specific geographic area. For instance, if you have a Denver-based company, a Denver Inbound Marketing Agency can help you create an eCommerce SEO strategy for shoppers in Denver and surrounding areas.
Marketing agencies can also help you identify the most popular keywords and phrases in your industry. You can include those words in blog posts, landing pages, and site content to boost your search engine rankings and catch the eye of specific shoppers.
Start a Referral Program
The face of marketing has changed over the years, but word-of-mouth marketing is still one of the most effective ways to increase brand awareness. Consumers trust the opinions of friends and family while making purchasing decisions. You can harness the power of this enduring marketing method and enlist your loyal customers to become advocates for your company.
By starting a referral program, you not only boost potential sales, but you also make more people aware of your eCommerce business. For example, you can offer customers 25% off their next purchase if they refer someone to your business, and that new customer can also enjoy 25% off their first purchase.
Be Aware of Social Media
Social media for eCommerce business owners can be a fun, creative way to educate, entertain, and connect with your customers and target audience. For example, you can show personality and humor by sharing funny memes. When you're in the mood to drop some knowledge, create an infographic.
The more you use social media, the more opportunities you give your target customer to understand what's important to you and your brand. From what you think is funny to what you think is worth sharing, your social media posts communicate what drives your brand.
Understand Social Media Community Management
Social media is also a fun way to spread the word about your business brand and connect with your audience. When you publish a blog post, launch a new product or service, or have a sale, share the news on your social media profile. When your followers leave a comment, interact with them, ask them questions, and use their feedback to fine-tune your offerings.
Consider thinking of posts that encourage your audience to engage with you. No one likes to only be spoken to. Most people enjoy a conversation. For example, you can ask your audience how they like to use your product or how your product improves their lives. Become known as an eCommerce company with personality and pizazz.
Sponsor Events in Your Community
What activities and hobbies do you enjoy outside of being a business owner? Chances are, your community holds events related to your interests. If so, why not sponsor such an event?
Being an eCommerce business means your store is online only. While this has several advantages, one of the disadvantages of not having a brick-and-mortar store is that you may miss out on building your community, or participating in it. Sponsoring an event is a great way to get to know other business owners, meet people you could develop partnerships with, and also stay connected to your community.
Sponsor concerts, festivals, and sporting events your target audience is likely to enjoy and attend. That way, you have the chance to share your brand with as many people as possible. The event will have your name displayed everywhere, and you can associate your business with the event itself.
Have fun making people more aware of your brand and help it expand organically. Use these strategies to make it easy for shoppers to know and remember your eCommerce business.
Read More: The Complete Guide That Makes Starting an Ecommerce Business Simple.