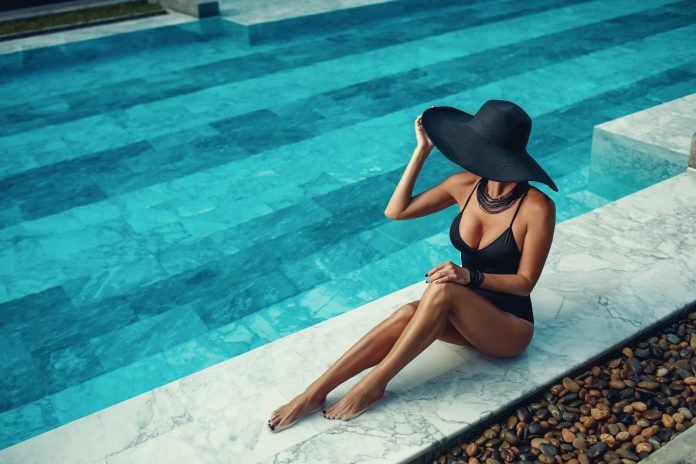 Last Updated on October 30, 2023 by Asfa Rasheed
Since forever, breasts have been considered integral for women's beauty. Most women get breast augmentation surgery in Dubai to make their breasts more proportionate as per their body's symmetry. Some also need it because of medical conditions such as cancer, tumours or body disproportion while others get it for cosmetic reasons. Regardless of the purpose you're considering breast augmentation surgery, there are certain things you must know before getting it.
In this article, we're going to tell you briefly about everything you need to know about getting breast implants. Continue reading to know more!
What is Breast Augmentation?
Breast augmentation, mammoplasty augmentation or breast implants is a surgical procedure that surgeons perform to increase the size of breasts or to enhance their shape. Some women also undergo it to get more volume and fullness to their breasts.
To do this, surgeons place implants underneath the chest muscles and breast tissues. These implants last quite long, as many as 7 to 12 years on average. But longevity isn't the only reason why most women opt for it, it's the incredible end results that they get to enjoy that has made this surgery a popular choice.
Types of Implants
As you're well aware by now, implants are basically medical prostheses that are placed inside your breasts to reshape them.
On the basis of the material used to make them, there are basically three types of implants and they're:
Silicone gel Implants
These implants have an outer shell of silicon more like a silicone pocket, which has a filling of silicone gel inside it. Even if the implant leaks, the silicone gel gets stored in the shell or escapes into the implant pocket.
Leaking implants may or may not result in affecting the overall shape. Patients opting for this implant need to get regular check-ups with their surgeon to ensure that the implants are intact.
Saline Implants
This type of implant is filled with sterile saline solution such as salt water. An elastomer silicon shell is used for filling saline solution that the aestheticians later place inside your body. The amount of filling depends on the end results the patient is aiming for.
However, if a saline implant leaks, the body absorbs the saline solution and naturally discharges it.
Alternative Composite Implants
These implants can be filled with soy oil, polypropylene string or any other material.
Procedure
Breast augmentation is an invasive procedure. So, patients should think carefully before opting for it.
Before the surgery is scheduled, an initial consultation session takes place between the surgeon and the patient. It's important that you discuss all your existing medical conditions with your surgeons during this session to avoid any complications. Also discuss the size and shape of the breast during this session.
After deciding the appearance of the implant, the incision options are considered. There are usually three types of incisions i.e.,
Inframammary incision (underneath the breast).
Transaxillary incision (in underarm region).
Periareolar incision (tissue area surrounding the nipples).
The type of incision you choose depends on different factors such as your anatomy, size of implant, type of implant etc.
Next, the placement of implants is decided. There are basically two types of placements that all centres for plastic surgery offer and they're:
Submuscular Placement.
Submammary or Subglandular placement.
Once the implants are placed inside the breast tissue, the surgeon closes the incisions.
The procedure of breast augmentation is a 75 minutes long surgery and requires downtime. As the patient has to undergo complete surgery under sedation, it can take up to 6 weeks for complete recovery.
Risks Involved
Like every other surgery, there are some risks involved with breast augmentation as well. However, if you get it done from a well-reputed clinic such as Aesthetics International, you can minimize the chances of complications greatly.
The most common side effect of this procedure is the need for regular follow-up for rectifying any problems that arise post-surgery. Some other issues that people might face are:
Pain in breasts
Bleeding or bruising
Infection near the surgical area or around the implants.
Forming of capsular contractures (forming of scar tissues inside the breast) causes the implant to lose its shape.
In all, breast augmentation is a major surgery that produces permanent results. So, you must consider your underlying medical conditions before opting for it.
Read More: Does deep tissue massage hurt