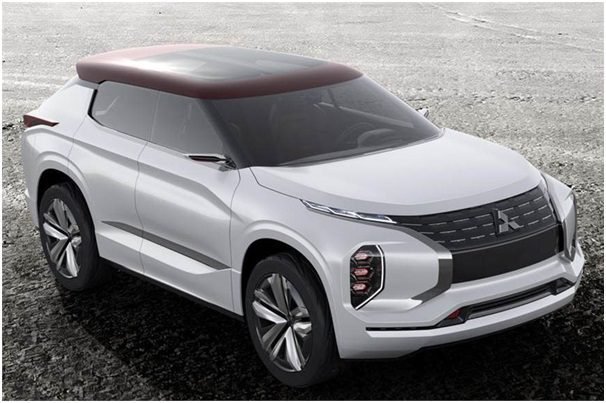 Last Updated on August 15, 2023 by asifa
Mitsubishi is an automotive brand name that has earned its own position in the industry through its exemplary car models. With every new season, Mitsubishi has updated its models with the latest technologies and better count of features. The year 2021 is no different. We came to know from a popular Brazil Mitsubishi dealer that this year is going to witness advanced editions of Mitsubishi models, that will not only hold the 2021 model year editions, but also models for the next season, i.e., 2022.
Upcoming Model Names and Editions
It is from them, that we have collected a list of updates that are being declared both officially and unofficially from the automaker. The list contains a lengthy lineup of luxury compact cars and SUVs not only with refreshed looks but also with better capabilities.
The Japanese automaker highlights the updates done on its recently launched model, the Eclipse Cross, which is a nice compact crossover, but apart from that, there are still four to five more vehicles that deserve equal attention.
Among the most expensive Mitsubishi models, what comes out to be more promising and vibrant is the new plug-in hybrid variant from the Outlander crossover SUV model series. This model series gets an increase in its trim range for the year 2021, while the automaker spoke of an overdue redesign for the Outlander to appear in the Spring seasons of 2021 but will be known as a 2022 model. The final list thus will include, the Eclipse Cross, Mirage hatch and G4 compact sedan both will be given a revised sporty look. It is confirmed from reliable sources that all the upcoming five model editions will receive automatic emergency braking with pedestrian detection as a standard equipment.
Model Wise Changes
To let you know about what and all can be expected from the upcoming car editions, we are briefing the details of changes in brief, in line with the model names.
2021 Mitsubishi Outlander PHEV
The 2021 mode year edition of the Outlander PHEV from Mitsubishi is a favorite name in the segment of plug-in hybrids, though it is only a variant of the Outlander series. This five-seat crossover SUV from Mitsubishi will get a larger gas engine this year than the existing 2.0-liter inline-4 one and naturally will be given a more refined hybrid battery system to match its performance, when driven with electric alone range. This will enable the 2021 Mitsubishi Outlander PHEV cross a mileage beyond 22 miles.
2021 Mitsubishi Mirage
The other most fuel-efficient non-hybrid model from Mitsubishi that will join this year lineup is the 2021 Mitsubishi Mirage that will return a fuel efficiency of 39 mpg from a combined trip that involves both city and highway drives, as rated by the EPA.
We were informed by the Mitsubishi dealer serving Brazil, that both the Mirage hatchback and G4 subcompact sedans are now getting a new look for the year 2021 while at the technology front, automatic emergency braking is being standardized for the first time for the 2021 model year release.
Read More: How to Become a CPR Instructor?
Apart from that, if you are interested to know about Mazda3 Sedan 2021 A Great Car? then visit our Automobile category.