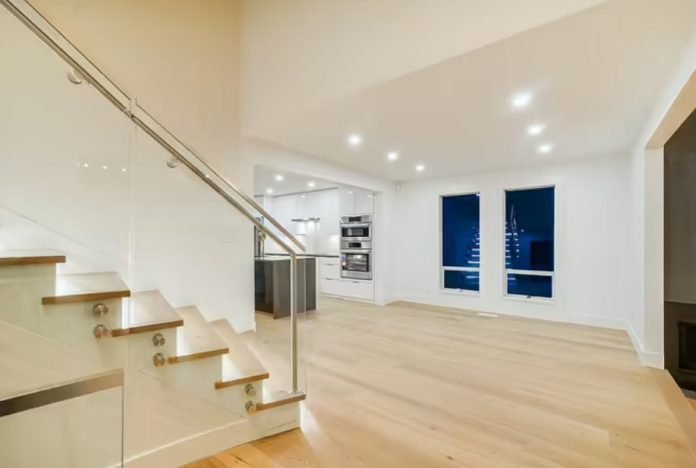 Last Updated on September 19, 2023 by
Passionate and successful entrepreneurs all over the world love what they do. They put their hearts into client servicing and building a business. It is not necessary that you own a large corporation for you to dedicate yourself to that goal. It can even be a startup that has an embedded purpose to do better for its clients. Today, entrepreneurs need to look beyond profit and apply customer-centric practices to their businesses. In line with this philosophy and with a vision to provide his clients with the best products and a stress-free experience, Mehrdad Amini founded Amini Construction.       
Starting his construction company in 2020 at the time of peak Covid-19, Mehrdad Amini was always into architecture and interior designing. Taking his passion for working directly with clients to another level, he marked his way into the construction industry. Amini Construction is a full-service construction and general contracting business, facilitating clients with all kinds of projects. This revolutionary construction company offers services from the most complex construction projects to bathroom renovations and everything in between.
The journey of this highly ambitious individual began in North Vancouver, BC. Mehrdad Amini belonged to an immigrant family. He has always been surrounded by construction to some extent, as he grew up in a house where both of his parents were engineers. After completing his Bachelor's in Kinesiology from UBC, Mehrdad Amini started working for Vancouver Coastal Health as a project manager. He was responsible for multi-million dollar tenant improvements for VCH's healthcare facilities. He had to ensure projects were done on time and on budget using government money. Mehrdad believes that this experience helped him in shaping his business and provided him with credibility in his role as a project manager and general contractor at Amini Construction.
Being an entrepreneur by heart, Mehrdad Amini didn't like the idea of a 9-5 corporate job. He says, "The idea of working a 9-5 at an office gives me nightmares. It took me getting my first real job as an adult to realize that working for someone else can hurt you not only financially but also mentally." While appreciating the concept of entrepreneurship, he further adds, "The thought of being your own boss and doing what you love is a sense of freedom that cannot be described by words." After finding his true calling in business, he started his entrepreneurial journey with Amini Construction.
While the company officially began its operations in 2020, Mehrdad laid the groundwork for his business years before. Doing all kinds of projects, from commercial to residential, Amini Construction is one of its kind in the business. Founder Mehrdad Amini has brought his ultimate project management skills and experience into play by providing a broad range of services from development to integration with the clientele. Amini Construction was a result of tough decisions and brave moves. The founder has combined his dedication, passion, and experience to lead this company to new heights of success.
Mehrdad understands the fact that the foundation of a healthy lifestyle is based upon the living space. At Amini Construction, they consider clients as their families. Their team of experts goes above and beyond limits to ensure clients' satisfaction. This futuristic construction company is established upon strong values of integrity, professionalism, and customer satisfaction and is revolutionizing the traditional way of construction by offering exceedingly professional and personable experiences to their clients—all of it while staying on budget and on time. "We close almost every project we bid on. We are the new faces of construction, and with that, we offer passion, enthusiasm, and a true commitment to our client's property," the founder states.
Currently, Amini Construction is only working in Vancouver, BC. They are planning to move forward by penetrating the US market within the upcoming years. Working with a diverse clientele and constructing versatile projects for them, Amini Construction holds a magnificent portfolio consisting of home renovations, restaurants, and commercial tenant improvements. To stay ahead in the market, Mehrdad Amini uses his entrepreneurial lens to view the bigger picture and not just the bottom number on a project. He says, "Relationships are something that helps in growing a business. We hold our clients' hands throughout the project and make it a memorable experience where they not only love their final product but love the process."
Specializing in Modern and West Coast Contemporary style projects and designs, Mehrdad Amini is committed to tackling even the most complex residential and commercial projects. With integrity, professionalism, and top-notch material, Amini Construction helps clients create their true reflection by building the living spaces they deserve.
Apart from that, if you are interested to know about Top 10 Building and Construction Exhibitions In 2023 then visit our Business category.