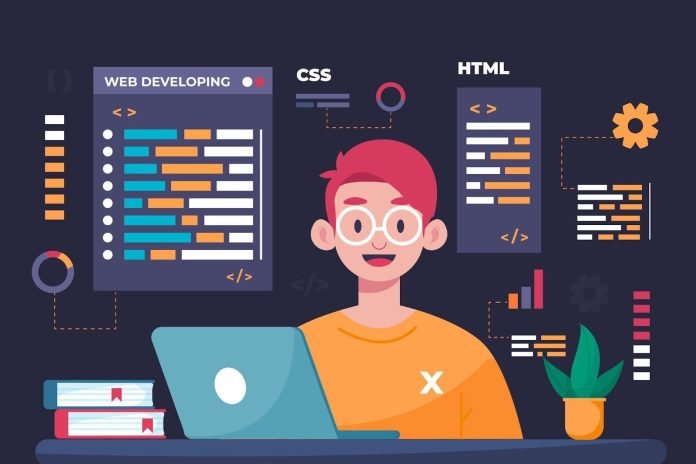 Last Updated on September 14, 2023 by asifa
In today's competitive environment, creating software or an application that satisfies specific business criteria is essential. There are, however, some requirements whose generalization is not possible. This is where the use of a custom software development company may be found. Customization is gaining momentum, especially in IoS applications. Let's look at what custom software development has to offer and what role it plays in IoS app development company :
WHAT IS CUSTOM SOFTWARE DEVELOPMENT?
Custom software development is the creation, development, delivery, and support of software tailored to a specific set of users, functions, or organizations. Another name for custom software is bespoke software. Custom software development, as contrasted to conventional off-the-shelf software (COTS), focuses on a specific set of needs. Microsoft Office and Sitebuilder.com are examples of packaged commercial software products and services. They cater to a wide range of office effectiveness and website production requirements. Custom software, on the other hand, is tailored to a specific set of criteria, such as a manufacturer's field service equipment upkeep program or an online banking app tailored to the bank's and its customers' individual needs.
TOP ADVANTAGES OF CUSTOM SOFTWARE DEVELOPMENT
Improve Your Organization's Scale
Custom software development can help you grow and enhance your company. Every company aspires to expand its activities over time. This generally entails developing new goods, services, or procedures. Own software creation enables organizations to use and update their custom software for several years without buying new off-the-shelf goods. Furthermore, bespoke software creation is a one-time investment that includes product support and maintenance for the rest of your life.
Get An Innovative and Unique Product
Because no two organizations are identical, it makes sense for them to look for software that caters to their specific requirements. Having a customized software product built for a company ensures that the software has all of the features and functions that the company requires to simplify its operations. Because it is tailored to suit a given organization's identity, custom business software may complement a functioning model better than off-the-shelf software.
Continued Technical Assistance
No matter how wonderful a piece of software is, a corporation will almost certainly run into a glitch or require an upgrade at some point. Businesses that have bespoke software developed have access to ongoing assistance from a team of specialized IT specialists who can help upgrade and maintain the program. By providing ongoing technical assistance, downtime can be reduced, and business operations can run smoothly.
CUSTOM IOS APP DEVELOPMENT
Apple has launched a lot of new-age devices. So developers need to build world-class iOS mobile apps that are highly responsive to all screen sizes and mobile device types, enabling users to enjoy their app's unique features on all of their iOS devices. Here is what custom developers are responsible for-
App Development for iPhone
Creating an interactive and customized iPhone app that embodies the brand's objective and caters to the target demographic by transforming the consumer's vision into a feature-rich reality.
App Development for iPad
Focusing on optimizing iOS functionality while offering the best possible user experience for iPad users, allowing them to play games, watch movies and programs, and more.
App Development for the Apple Watch
WatchOS app developers create both autonomous and dependent watchOS apps that include in-app purchases, automated iOS upgrades, and a variety of additional features.
App Development for tvOS
They create a tvOS app that goes further than what apps created for iPhone and iPad displays have to offer, or they create an extension of your present iOS app to work correctly on Apple TV.
More Facts About It
As a business owner, you might wonder if investing in tailor-made software is worth it. After all, there are plenty of off-the-shelf software options available in the market. However, every business is unique, and your business may have specific needs that are not met by pre-built software.
Here are some factors to consider when deciding if your business demands a tailor-made software solution:
Business Requirements Off-the-shelf software may not have all the features your business needs to operate efficiently. In contrast, tailor-made software can be built to fit your specific business requirements and processes.
Scalability Tailor-made software can be designed to scale with your business, allowing you to add or modify features as your business grows. This can save you the hassle and cost of purchasing new software in the future.
Security Security is a crucial factor when it comes to software. Pre-built software may have vulnerabilities that hackers can exploit. Tailor-made software can be built with security measures specific to your business, providing you with greater protection against cyber threats.
Integration Tailor-made software can be integrated with other software systems your business uses, eliminating the need for manual data entry and reducing errors.
Competitive Advantage Tailor-made software can provide your business with a competitive advantage by allowing you to offer unique services or products that are not available with pre-built software.