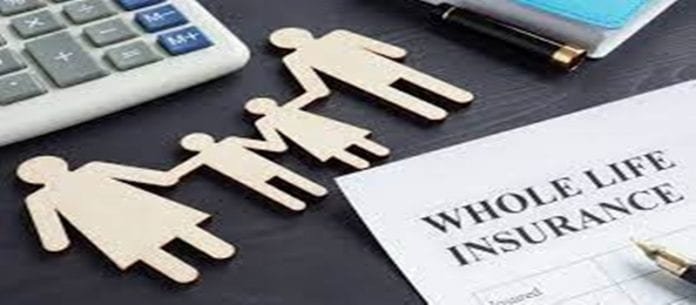 Last Updated on February 21, 2023 by admin
Buying life insurance for the first time ever can seem a bit intimidating. With so many options and insurance providers, how do you know which one to pick? If that is a dilemma you find yourself in, this article is just for you. We will take you through an overview of life insurance and then list out a few important tips that will help you select the right plan for yourself.
What are the types of life insurance available?
Let's first begin by looking at the types of life insurance coverage available to gain an understanding of the protection you receive. Life insurance is primarily divided into two main types:
Whole life insurance – This type of life insurance policy covers you against death, total and permanent disability, critical illness, and terminal illness as long as you live. If you no longer want or need your whole life policy, you can use it as collateral for a loan through a whole life loan program, which will pay your premiums moving forward.
Term life insurance – A term plan covers you against death, terminal illness, and total and permanent disability for the term selected by you.
You can enhance both these forms of life insurance with the help of riders. A really great rider that you may want to consider is one that waives your premiums in case you are diagnosed with certain listed critical illnesses or early/intermediate stage medical conditions (up to the insurer's specified limits). Do check the full list of available riders and choose the ones that you feel will benefit you the most.
A few tips to keep in mind when buying life insurance
Life insurance can help secure your loved ones' future if something unfortunate happens to you. You can nominate your spouse, children or even dependent parents to receive the benefits of your plan if you suddenly pass on. While nothing can fill the emotional void of losing a loved one, a life insurance policy can at least keep finances steady. Given how important this form of coverage is, it is important to select your plan carefully. To that effect, let's look at some helpful tips to keep in mind when purchasing life insurance for the first time.
Evaluate your needs
The first step is to evaluate your own expenses and debt to see how much of a life insurance payout you need. Having this information at hand will help you choose a suitable sum assured in your plan. You would not want your nominees to get a payout that is insufficient to cover expenses they typically incur or the debt you leave behind.
Compare several policies
It is not recommended to buy the very first life insurance policy you come across. Also, do not simply sign up for a policy because a friend/neighbour/colleague bought it. Do your own research to find the policy and premium that suit you.
Read a few reviews
Go through a few reviews to see what other customers think of the insurers you have shortlisted. Look for what they have to say about the insurer's products and customer service.
Speak to a financial consultant
Finally, do consider taking help from a financial consultant when buying life insurance. They can help clarify any questions you may face while going through product brochures and go through details of the product you're interested in.
Remember that buying life insurance is an important financial decision and requires commitment for proper long-term coverage. Do take your time and make the right choice.
Hope these tips have been helpful. All the best!
Read more: Why PPC Management is a Benefit for Your Business?