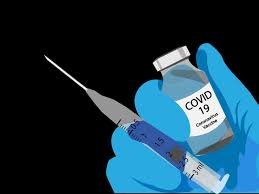 Last Updated on March 1, 2023 by
COVID-19 has affected lives all over the globe – it has forever changed the way we work, interact and operate. At its onset, COVID-19 caught crowds globally in crippling fear of getting affected by a friend or family and put a high sense of guilt in individuals who felt they may have affected someone unknowingly.
However, both lab testing and self-testing COVID-19 kits and procedures have made it possible for individuals to test themselves and get their results instantly. Companies that provide rapid antigen test in Australia make use of cloud-based platforms to provide and maintain results. Given below are four benefits of cloud-based platforms for COVID-19 testing:
Cloud-based platforms help manage rapid antigen testing
The alternative to a cloud-based platform is relying on spreadsheets to contain all data from multiple individuals, which is not feasible at all. Spreadsheets are also not feasible since they do not keep personal data safe and can be compromised at any given time.
Cloud-based platforms allow healthcare providers and departments to manage their workload efficiently and automate reporting tools to ensure that patients receive their results in a timely manner. Additionally, cloud-based platforms allow healthcare providers and patients to access reports remotely at any time.
Cloud-based platforms allow self-testing
Such platforms enable the use of self-testing COVID-19 kits which have been a game changer in curbing the spread of the pandemic. The most important aspect of self-testing kits is that of tracking their use, and cloud based platforms allow companies and healthcare providers to track self-test kits from the point of them being manufactured, to their sale, and uptil the results of the end user.
This entire process is traceable and can be audited. Such platforms can also match patient data with their used kit and relevant results.
Cloud-based platforms help manage all testing procedures efficiently
Cloud-based platforms that are developed specifically for COVID-19 testing allow all testing procedures to run smoothly. For instance, such platforms work on all devices such as laptops, smartphones and tablets, and allow healthcare providers to manage and record all patient data successfully.
Hence, each COVID-19 test conducted is completed smoothly without any inconvenience for the patient. Such platforms also enable real-time access to results and patient data, and hence both the healthcare provider and the patient can check their results at any given time. It also allows healthcare providers and patients to view additional data such as which kit was used to administer the test, who took the test and where it was taken.
Cloud-based platforms help protect sensitive data
Test results of any individual are sensitive data that needs to be protected and shouldn't be leaked under any circumstance. Every country has institutions and departments that govern patient data sensitivity, and noncompliance with any rules and regulations can cause hospitals and healthcare providers their operating licenses in addition to multiple fines.
Hence, it is important that patient data relevant to COVID-19 be stored in trusted cloud services. In addition to being safe, this data also needs to be accessible to relevant audiences and cloud-based COVID-19 testing platforms do just that.
Read More: Benefits of using rapid antigen tests for faster testing and how it has helped Delhi