Last Updated on November 22, 2022 by
Your backyard or back patio is the perfect place to extend an in house entertainment area. The backyard is a home staple for gathering and socializing, or sitting back and relaxing with a nice summer breeze and good book. Make more amazing, one-of-a-kind memories this year when you make a few additions or repairs to your backyard landscape. Summertime is the perfect time of year to complete and enjoy any backyard projects.
Privacy Fence
Even when you share a property line with your neighbours, a great privacy fence creates the illusion of an exclusive location. Privacy fences are made from organized vertical or horizontal wooden panels. Very little light passes through and with the ability to customize the height, you can construct the fence that best suits your privacy requirements. When you install a privacy fence properly, you can get more than three decades of use. Not to mention, privacy fences are a great way to protect your backyard from incense winds and extreme weather all year round. So if you're looking for a privacy fence, Illinois Local Fence Company Installs a wide range of privacy fences that would be perfect for your home.
Home Garden
Looking for a unique backyard upgrade? Why not try your hand at gardening? Start by planting your favourite herbs, flowers, fruits and vegetables in your garden during spring. Spend a few hours each week tending to your small scale crops and watch your hard work reveal itself in just a few months. By fall, you will have a number of small crops ready to harvest! Want to enjoy your fruits for more than a few seasons? Why not keep your garden active all year by planting your seeds in portable gardening containers. This way, when temperatures cool down, you can simply bring your plants into an indoor sunny space.
New Deck
A new deck instantly upgrades your outdoor entertaining space. Use a deck to create a new dimension and your flat yard. A custom deck can offer multiple outdoor entertainment zones and can be customized to meet your needs in terms of size, material, and shape. Want a real show stopping backyard deck space? Ask your deck installation team about introducing a multi level deck to your space and specific customizations designed for your specific space.
Check Out a Gazebo
The traditional gazebo is a fully sheltered octagonal space. Modern gazebos are custom made to enhance your backyard's natural beauty and offer a functional space to enjoy the gorgeous elements of outside! Gazebos can come in a number of shapes and sizes, as well as materials to suit your physical and financial limitations. You also have the option of checking out the pop up gazebos which you can install and remove in a hassle-free way
Install a Pergola
Pergolas offer homeowners and guests some much needed summer shade without a full roof. Instead of a full roof like a gazebo, a pergola has thinner wooden panels strategically spread out. With a custom pergola, you can transform any backyard space into a personal paradise, great for enjoying outdoor meals, family time, or a great book. Pergolas, like gazebos, are an exceptional way to separate sections of your backyard creating the illusion of a "different room." Under the pergola is the perfect location for your patio furniture, or how about a fire pit?
Fire Pit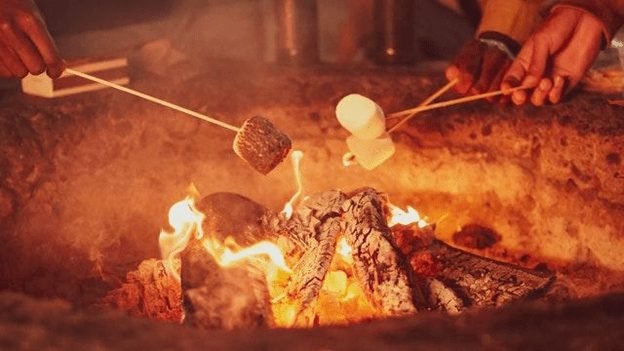 Roasting marshmallows and hot dogs aren't the only things a backyard fire pit is good for! Having a fire pit on your back patio is the perfect way to entertain guests all year round. For centuries, fires have been the centre of communal gatherings, a symbol of friendship, and a focal point for conversation. A fire alone creates an event, a warm inviting environment everyone enjoys. Installing a fire pit might not be the most challenging addition to take on. With a number of options varying in size and complexity, there is a solution perfect for every homeowner!
Repair Fence
We all know that section of backyard fence that has been begging to be repaired for months. Whether the one post sits lower in the ground, you're missing a few sections, parts are rotting, or rusting, don't wait until it's too late to repair your fence. When you call a professional fence team, they will offer you a number of creative and effective solutions to not only repair your fence, but improve your entire backyard space.
Why Complete Your Backyard Repairs and Upgrades?
Don't put off your backyard upgrades any longer! You're missing out on enjoying all of the amazing benefits you could be enjoying right now. Here's how you could benefit from any backyard repairs!
Value:
When you complete even the smallest repair to your backyard, you can increase your home's value by thousands of dollars.
Safety
Oftentimes without repairs, your backyard is a major safety hazard. When you make long overdue repairs to your yard, you invest in the long term safety of home residents and guests. Following repairs, you will feel more comfortable using a completely safe outdoor entertainment space.
Functionality:
Seeing as every backyard is shaped and sized differently, to maximize functionality of a space, you need to come up with custom solutions. Once you do find the right custom solutions, it might be hard not to do everything outside! Cooking, work, eating, entertaining, even sleeping!
Enjoyment:
Be able to use your backyard more often and for so much longer thanks to these upgrades. Maximize your usage and make irreplicable memories with great people year after year.
What are you waiting for? Next year? No way! There's no time like the present to get started with your latest backyard project today. Which element of your backyard are you going to target first?
Read More: What Home Defense Options Are There?
Author's Bio
Nicole Howe is a content writer at BreezeMaxWeb. When she isn't writing, you can find her walking half marathons, biking, or watching Raptors basketball!