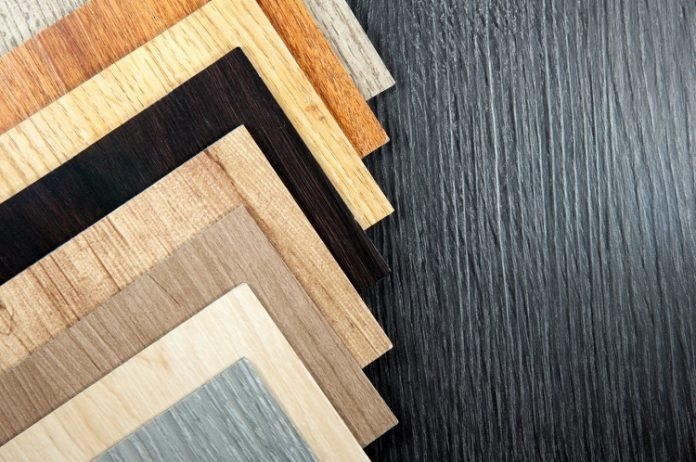 Last Updated on May 27, 2022 by husnain
Are you considering vinyl plank flooring to improve the appearance and durability of your floor? Each vinyl plank is carefully constructed and fitted to give the appearance of beautiful wood, but the waterproof and damage resistant qualities of vinyl.
In this handy guide, we'll give you all the tips you need to choose the perfect vinyl plank floors for your home.
Vinyl Plank Floors
The visual impact of a floor on the overall look and feel of interior design cannot be understated. So, choosing your flooring very carefully is vital to create a cohesive mood in any room of your home.
The majority of a flooring project's budget will relate not to the flooring installation costs but to the product you choose. So, if you are searching for a high-quality, long-lasting product with an appealing price tag, that makes vinyl plank floors especially appealing.
Vinyl plank floors can mimic the look of some more high-end or expensive flooring options at a fraction of the price. If you adore the appearance of hardwood floors but pale at the costs, laminate floors or vinyl plank is here to fit your budget.
Your Flooring Project
Depending on where in your home you want to place vinyl plank floors, you might be surprised by how versatile they are. For example, did you know they're suitable for kitchens? For many people, their kitchen is at the center of family life. It's a high-traffic space that sometimes suffers from spills.
Because vinyl plank floors are water-resistant, they're a great option for kitchens. Equally, bathrooms can look wonderful with a well-chosen set of vinyl planks in a complementary color scheme. Dining rooms and living rooms also look great with vinyl plank floors and they're a dream to keep clean, especially for those with pets.
The Best Flooring Installation
After selecting the perfect style of vinyl flooring you'll need to have it installed. Here are some considerations to keep in mind before your installation date. Ensure the team coming to install your flooring has the correct measurements for the space so you don't overpay. The industry standard is to add 10% to the net measure to allow for cutting and waste.
Consider the direction you want the planks to run in because it can make a room appear wider or narrower. Also, take into account the patterns or direction of flooring in adjacent rooms to ensure there is a visual flow.
Sub-floors matter. The flatter and more well-prepared your subfloor the more polished and flawless the final result will look for your vinyl plank flooring. Ensure that the team fitting your floor is laying the appropriate type and style of subfloor beneath your planks.
If they are putting vinyl plank flooring over hard surface floors such as concrete they will need a lot more preparation so this should also be taken into account when costing or budgeting for the project.
Vinyl Plank Flooring
So, what are the benefits of vinyl plank flooring? It's 100% water-resistant so is great for areas such as kitchens or bathrooms that may get steamy or spills may occur. It's simple to clean and mark resistant ensuring it still stays looking great for years to come.
It's cheaper than a lot of similar-looking alternatives and it's often warmer underfoot than alternatives keeping you snug and cozy.
Choosing New Flooring
If you're considering vinyl plank floors, we hope you found this article useful.
Each vinyl plank offers the charming aesthetic of traditional wood but has the water resistance and robustness of vinyl flooring.
Keep reading our lifestyle blogs to learn more about a range of interesting topics!