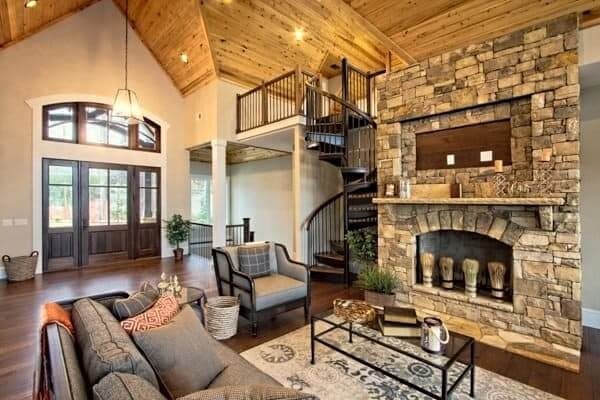 Last Updated on February 28, 2023 by admin
No matter what kind of home you live in, there's always room for improvement when it comes to living areas. After all, these are the spaces where we spend the majority of our time! Whether you're looking for a simple weekend project or a complete overhaul, we've got a handful of creative ways to enhance your home's living areas.
Repaint those walls
A fresh coat of paint can do wonders for any home's living areas. If you're not sure what colour to go with, try something neutral like white or light grey – these colours can help make a small space feel more open and airy.
Add some new artwork
Art is a great way to personalise any space and make it your own – you can buy prints online or find artwork at local flea markets or garage sales. Bonus points if you DIY your artwork!
Get rid of excess clutter
We all have too much stuff, so get rid of anything you don't use on a regular basis. Donate items that are in good condition or throw them away if they're not worth keeping. This will help free up space and make your living areas feel more spacious.
Rearrange your furniture
Sometimes all a room needs is a little rearranging! Try moving your sofa to a different wall or switch out end tables with a coffee table, for example. When it comes to picking the perfect dining table, it's amazing how such a small change can make a big difference in the overall look and feel of a room.
Invest in some new furniture pieces
If you're looking for a more significant change, adding new furniture can really enhance your living areas. But don't break the bank – you can find great deals at second-hand stores, online retailers, or even garage sales!
Use area rugs to define spaces
Area rugs are great for defining different areas within one large living space, like a living room/dining room combo. They can also add colour and pattern to any room!
Hang some curtains or blinds
Curtains and blinds are not only functional, but they can also add style to any room in your home. Plus, they come in such a wide variety of colours, patterns, and materials that it's easy to find something to match any décor style!
Add layers of lighting
Depending on the time of day and natural light available, you'll want different levels of brightness in your living areas. Layering your lighting can give you the ability to create ambiance and set the mood.
Incorporate plants into your décor
Not only do plants purify the air, but they also add life and colour into any space. If you don't have a green thumb, opt for fake plants that require no maintenance!
Play with texture and pattern
Incorporate textured items such as throws, pillows and blankets into your décor, as this will add visual interest and comfort into any room. And don't be afraid to mix and match different patterns – it adds richness and depth into any space.
By following these 10 tips, you're sure to take the comfort and ambiance of your living areas up a notch.
Apart from that if you want to know about Best Acrylic Sofa Tables for Your Living Room then please visit our Home Improvement page