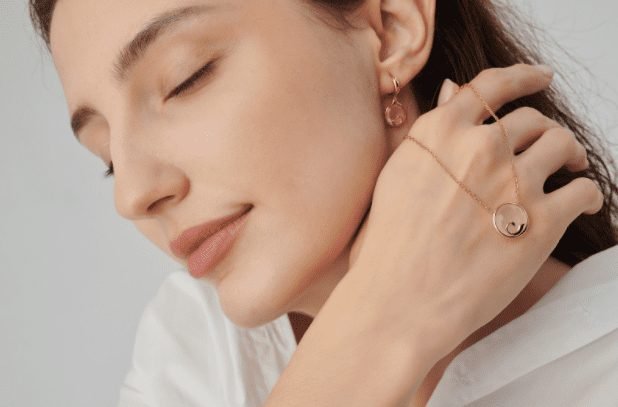 Last Updated on September 9, 2023 by
Leading global jewelry brand, Golston Jewelry, update their inventory to include new pieces for Valentine's Day
Golston Jewelry has grown to become one of the most sought-after brands in the global jewelry market and the company recently reiterated their commitment to delivering the best possible experience to shoppers worldwide by adding new products to their crystal necklace collection. The move is particularly timely, enabling people to appreciate their loved ones on Valentine's Day with some of the best jewelry pieces made with excellent craftsmanship and attention to detail, helping that woman feel really special.
The global jewelry market has evolved over the years, growing to become a multi-billion-dollar industry featuring a plethora of brands in different parts of the world. A recent report published by FNF Research put the global jewelry market size at $252.74 billion in 2020. Experts have also projected the market to grow tremendously, hitting $435.65 billion by 2028, driven by a rising trend in the consumption of jewelry across the globe. Despite the amazing figures from the market, many of the available brands do not meet the needs of consumers, in terms of quality and exclusivity. However, the team at Golston Jewelry has mastered the art of effectively addressing the concerns of all categories of customers as substantiated by the crystal necklace collection for Valentine's Day.
The collection is particularly unique as Golston Jewelry aims to deliver a unique combination of style and functionality while ensuring wearers enjoy the metaphysical features attributed to the use of crystals. Some of the variants in the amazing crystal necklace collection are Garnet Cross Necklace, Nifty Blue Topaz Pendant, Glowy Coin Necklace, and the Double-Side Malachite Necklace. Other products in the collection are Braided Foxtail Pendant Necklace, Nifty Rose Quartz Pendant, and Braided Foxtail Pendant Necklace, amongst others.
Golston Jewelry has a team of highly experienced and well-trained craftsmen who are particular with every piece in the collection, each coming with a genuine crystal, ultimately delivering a mindful design inspired by ornate lacework, lovely arctic fox, and antique coin. The collection has all shades of amazingness written over it, offering something for every woman, regardless of taste or age group. The pieces come in different styles and colors, with varying prices to suit the budget of every category of customer and an ideal gift idea to celebrate love.
For more information about the crystal necklace and other products from Golston Jewelry, visit – golstonjewelry.com. Golston Jewelry has also continued to enjoy amazing reviews from a growing online community across different social media platforms, including Facebook and Instagram.
About Golston Jewelry
Golston Jewelry is one of the leading global brands that has built a reputation for their eternal design, ethical sourcing, elaborate craftsmanship, and exquisite jewelry. The company boasts of more than 17 years of uniquely combining premium quality with relative affordability, serving over 50,000 customers across the globe, with 18 stores in different parts of the world, including the United Kingdom, Italy, Australia, and a host of others.