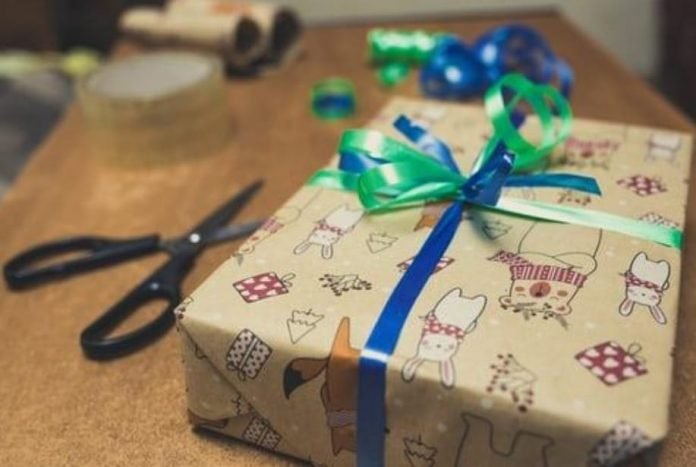 Last Updated on September 9, 2023 by
February 14th is the celebration of Valentine's Day. It is a day where you can show your love for your partner. A day where you can spoil your boyfriend or girlfriend with handmade cards, flowers, and presents. Valentine's Day is a day when people show appreciation for their loved ones. In the United States, on Valentine's Day people give cards and letters to the people they love. They often also go out to romantic dinners with the person they love. So, here were some of the best Valentine's Day Gifts for your amazing partner.
Flowers:
Flowers always express love, romance, and affection. On this Valentine's Day give flowers to your partner surprise uniquely and romantically. Valentine's flowers will always remind you of your partner. Flowers are the most beautiful and the perfect gift for your partner's Valentine's Day. There is no need to spend much, a small bunch of flowers with a lovely message will be more than enough to make her feel special on this Valentine's Day. This day is celebrated as the most romantic day in the world and it has got multiple names as well, romantic day, flower day, heart's day in different languages of this world. So, you can imagine how important is this occasion for every single person in the world.
Candles:
Love is celebrating its reputation and form of expression, there are various ways to show love to your partner, giving candles on this Valentine's Day is one of them. Various sweet and romantic scents will let your partner feel a sense of surprise and happiness. On this Valentine's Day, bring the fragrance of love to your romantic evening with the best candles. Available in many fragrant scents, candles are now the best choice for gifting your partner. Just light the candle and enjoy the warmth of the glowing flame. The long-lasting and non-dripping candles may be kept in the room corner or windows to start your evening with a romantic ambiance or relaxing mood.
Greeting Cards:
On this Valentine's Day, surprise your partner with greetings cards that reflect your undying love and affection for them. Surround them with love and make them feel special by presenting cards that enhance their self-esteem and be their true companion for the day. Greeting cards are a fabulous way to spread joy this Valentine's Day. From the heart, a simple message can mean so much. This Valentine's Day, treat your loved ones to an original and personal greeting card.
Chocolates:
Chocolates can make your love truly special on this Valentine's Day. Chocolates are the best gift to express your love and show you care for your dear ones. Chocolates are an amazing valentine's day gift for your partner. Give your partner chocolates this Valentine's Day to help him or she celebrate the love. Chocolate is one of the most romantic gifts you can give your partner on Valentine's Day. The sensuous smoothness of chocolate, the delight of your favorite flavor, and the varieties of chocolates available out there have the magical power to renew love and eliminate bitterness in relationships.
Mugs:
Valentine's Day is just around the corner and now is the time to gift your special one Mugs.  When Valentine's Day is near, when you are alone with your partner, look for a special gift for your partner. Valentine's Day is approaching and you are in search of some special gifts. Nothing is better than surprising your beloved one with something very personal.  For sure, no one can be more precious in your eyes than this person, hence gift him/her personalized coffee mugs with a name.
Perfumes:
Perfume is an aromatic substance that is used to provide a pleasant smell. It also helps one to handle mood. There are several varieties of perfumes available in the market. The most common types include flowery, fresh, fruity, spicy, and musky scents. This Valentine gift your partner perfumes on Feb 14th. Perfumes are a variety of scented products created by a wide range of materials such as flowers, fruit, etc. They are meant to be used to smell the lovely scent on your body. Perfumes are usually for women's use and men usually use aftershave lotion. By using perfumes it is quite easy for us to apply products as we can apply them anywhere as we want. So, gift your partner with some amazing perfume.
Valentine's Day is celebrated on February 14 and is a day to celebrate love and relationships. Typically, people will show appreciation to their significant other by doing kind things for them. Gifts in the form of cards, candy, or flowers are common. In addition to partners, family members and friends may also receive gifts in celebration of Valentine's Day. So, here were some of the best Valentine's Day Gifts for your amazing partner. Opt for any of these and surprise your partner like never before!
Read More: Top-Trending Valentines Gift Ideas to Surprise, Your Partner