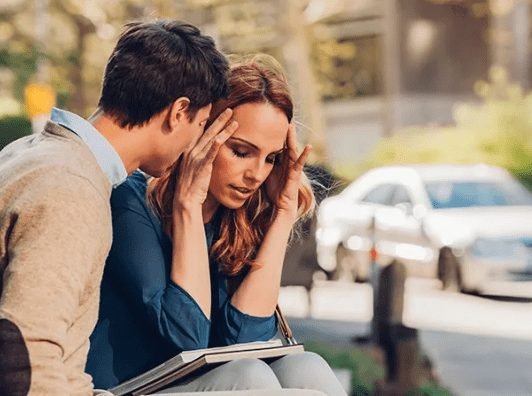 Last Updated on November 25, 2022 by
Fights are common in every relationship. The common saying has it that fights make the bond stronger. What matters after a fight is the fact that one of the partners realizes his or her mistake and apologizes to his or her significant other. Apologizing can be a tough task sometimes and a simple 'sorry' might not serve the purpose. Thus, according to the intensity of the argument or the mistake, one should refer to the following list in order to seek forgiveness from his partner.
EXPRESS REGRET
An important aspect of an apology is to express regret for the mistake committed. The apology shall be in vain unless one sincerely feels sorry. Once you realize the mistake, instead of being consumed by guilt, you must apologize to your partner and make her feel that your words are not vague. Words must be supported by actions. One shall choose his words correctly while making his partner feel that he regrets the mistake. Thus, it is important to take charge of your words and body-language while communicating.
ACCEPT THE CONSEQUENCE
Acceptance is the key to a happy relationship. One must accept the mistake and apologize whole-heartedly to his partner after an argument. While apologizing, you must be aware of the outcome and accept the same. In case the mistake was a grave one, the intensity of the consequence might turn out to be complex. It can even lead to another clash of egos. Thus, one shall accept the fault and communicate his feelings to his partner. Honesty is the best policy when it comes to a tussle between you and your partner. Thus, it is recommendable to choose your words correctly and bear the consequences.
MAKE A HANDMADE CARD FOR HER
A small token of love like a handmade card can lift up your partner's mood. Women pay special attention to the little efforts put by her partner in a relationship. An attractive card will appeal to the partner and she shall understand that you are genuinely sorry for your words or actions. A brief note on the card that expresses your feelings for her and promises to not repeat your mistakes, works wonders. One's partner should be made to understand her value through a handwritten note or card.
GIFT HER SOMETHING PRECIOUS
Knowing one's partner's choices is an essential attribute of a healthy relationship. One must pay special attention to the likes and dislikes of his partner. After a fight, this strategy generates favourable results. One can study his partner's wish list and get her an item of her choice. Precious items like jewellery can be presented as a gift and token of love. In order to make your partner sense the tone of regret in your apology, you shall gift her piece of jewellery from Hatton Garden jewellers, since they are highly effective in consoling significant others. Therefore, gifting ornaments is the best way to apologize.
TAKE HER OUT ON A DATE
One shall ask his partner out for a evening at her favourite restaurant or for shopping. In this process, the old memories can be relived and might help you to apologize effectively. A long drive followed by a fancy dinner can help the women feel that her partner is sincerely investing efforts in order to make her feel special.
In conclusion, apologizing after a fight is highly important to sustain a relationship. One must not turn down the other person but admit his or her mistake after an argument. The differences can be resolved through a card or engagements rings Hatton Gardens. This shall strengthen the bond and pave way to a long lasting relationship.
read more: How to Improve Online Reputations: The Complete Guide for Businesses