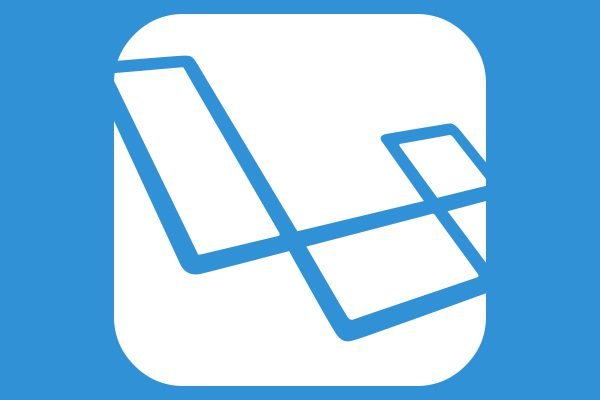 Last Updated on June 2, 2023 by asifa
Laravel, in entirety, is one of the best open-source PHP frameworks to date. It is based on PHP and facilitates the easy development of MVC, enterprise-level app and website applications. The first beta version of the popular PHP framework was launched on June 9, 2011. The technology is created by Tylor Otwell to intensify the capabilities of web application development. 
Some of the brilliant feature sets offered by laravel include versatility, simplistic verification and caching, routing processes, handling sessions, and efficient unit testing to make this easy to comprehend and precise.
The usage of these elements varies based on the need of the entrepreneur; Simultaneously, some may prefer complex coding and hefty integration of each component for an application encountering massive traffic daily, some may want to keep it simple. Therefore, Laravel offers a helping hand to the coders to carry out seamless web development.
Thus, no matter what size of an application you are developing, it is always wise to hire laravel developers because where there is Laravel, there is a way!
Laravel can solely be responsible for propelling your website, creating a dynamic user experience. This is the reason why Laravel is considered to be the best bet in terms of web app development with PHP.
Why should an enterprise-level app be built with Laravel? 
Laravel proves to be advantageous for enterprise-level app for many reasons. More and more companies are choosing the epic framework for their projects; let us tell you why. 
Top-Notch Security:
If you are an e-commerce business owner, wherein a single data breach can make your years of effort go into the drain, the most important thing you need to focus on is providing your application with multiple security layers. It would not be an excellent choice to build your application with a framework you are skeptical of. For reasons, Laravel is the most outstanding choice you can make with respect to security.
The framework offers proper protection against all digital threats such as SQL injections and cross-website forgery. If you hire a laravel programmer, s/he too will recommend basing your app on the framework if you need it to function with zero errors and no security complications.
User satisfaction over a greater extent:
Laravel comes with a vast range of modern solutions to counter contemporary issues. One of the key factors backing the increasing usage of Laravel is the fact that apps are being created in a way that it can be understood by each user.
Laravel enables developing multilingual applications for each user across the globe. Another benefit of developing a multilingual application is that the users will rely much more on it since formulating a connection with a personal touch would help business owners to a certain extent. 
Also, Laravel offers various features that can be integrated into the application to make it much more enjoyable.
You will indeed have to look for laravel developers for hire if you intend to develop an exciting app with loads of features and no bugs.
A superior feature set:
If you need your project to have everything you ever wanted, then you must carefully plan each step out. You need to find the one that suits all your project needs perfectly, and let us hint you; we know precisely the right choice.
And that's Laravel! It is considered one of the most powerful and successful PHP frameworks of all time, especially for enterprise-level app.
The applications built keeping this framework as a base are more comfortable to build. The involved routing methods are more straightforward, the composer can be viewed conveniently, and it is easy to perform unity testing.
Laravel is also integrated with massive adaptability so that every application, no matter how big or small, can be designed to align with the brand's goals and objectives.
It also provides an easy feature set for authentication, caching features appropriate for all sizes of applications. It also supports the auto pagination feature for the application to function with no problems at all.
This is why many companies prefer to hire a laravel programmer for their project and take full advantage of every benefit laravel has to offer.
A total time saver:
Developing an application through Laravel is much quicker and more comfortable than developing with any other framework. Your developer would not have to spend a lot of time designing complex codes since the core component of Laravel is the incredible MVC architecture. This makes sure that the enterprise-level app can get every necessary facility its application needs in minimum time and effort. 
We call Laravel a total time saver because it saves up time a developer would put on ensuring proper safety and configuration of the app, which can be used to market your product better.
And a better time to market will ensure that your product reaches a massive audience, thus increasing the revenue.
However, to carry out everything in a perfect balance, you must start looking for laravel developers for hire.
Conclusion:
Many other factors add up to the capabilities of Laravel like it's increasing popularity, stability, robust community of developers backing, open-source nature, traffic handling capabilities, and so on. All the things boil down to one point, which is that Laravel is the one-stop solution that your company actually requires for rapid growth and rising revenue. Laravel embed your application with high performance and seamless user experience. Hence, all you have to do is hire expert laravel developers and get on with your Laravel project's development process.
Apart from that, if you are interested to know about Best Development Framework then visit our Technology category.