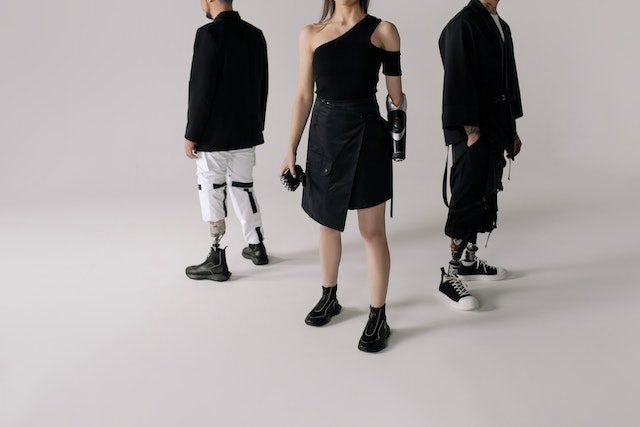 Last Updated on July 20, 2023 by
What is Disability Insurance?
Disability insurance, as the name implies, is insurance that pays out if a policyholder is unable to work and earn an income due to a disability. Individuals in the United States can apply for disability insurance through the Social Security System. Private insurers can also provide disability insurance to them.
When a property and casualty insurance plan reimburses the policyholder for the value of the stolen property, for example, insurance products often cover against a specific loss. In the case of disability insurance, however, this reimbursement is tied to the loss of income caused by the disability.
For example, if a person made $50,000 per year prior to being disabled and their disability prohibits them from working, their disability insurance would compensate them for a percentage of their lost income if they met the eligibility requirements. In this regard, disability insurance basically compensates the now-disabled worker's opportunity cost.
But studies prove that People having LTDI access were more likely to work full-time, work for large corporations, earn relatively high incomes, and work in industries and regions with a low percentage of disabled workers in 2013.
The typical cost of providing LTDI (Long Term Disability Insurance) to most types of workers ranges from 0.3 per cent to 0.6 per cent of wages, which is significantly less than the present 0.9 per cent employer portion of the SSDI (Social Security Disability Insurance) payroll tax.
Why should we opt for Disability Insurance?
Understanding disability insurance is an important part of long-term financial planning. In India, disability insurance is a contract between insurers and policyholders. If you have an illness that prevents you from working, the insurance company agrees to pay you a monthly benefit in exchange for your payments.
In most cases, conventional disability insurance policies cover the whole period of incapacity caused by an accident, whether temporary or permanent. If you have permanent disability insurance, you will receive the entire sum assured if you become totally and permanently disabled. If the disability is just partial, the policy will pay out a percentage of the covered amount based on the severity of the disability.
The basic premise of disability insurance is straightforward: if you become ill or wounded and are unable to work, you may be eligible for benefits. However, because that simple statement encompasses such a broad variety of real-life possibilities, there are a number of crucial problems that must be addressed before you may obtain disability coverage.
This is why you need a mutually binding agreement from a trusted insurance company, that can answer all your queries regarding Disability Insurance. You can also refer to NDIS Providers Melbourne, for any other scheme related queries.
How to Get Disability Insurance?
There are two basic ways to receive a disability insurance policy, aside from SSDI, which is paid for as part of your Social Security premiums.
1. Through a Group or Association
As part of your employee benefits package, your employer may include STD or LTD insurance. What if you're a self-employed person? A professional association may be able to help you obtain disability insurance. In either case, group disability insurance is a great option: The premium is often lower than for individual coverage because the corporation or association is purchasing for a large group of people.
Furthermore, your HR department (or the management of the association) will likely have more skill and leverage than an individual to negotiate advantageous terms, and they will operate on your behalf to ensure the insurance company's financial viability.
Another advantage of purchasing a policy via your workplace is that they may pay a portion of the premiums, cutting your costs even more.
2. Individual Disability Insurance
This is insurance that you buy for yourself so that you can customise it to your own needs. The replacement income it provides is also tax-free because it is paid for using after-tax monies. If you don't have one, or if that individual doesn't have much knowledge with disability insurance, a Guardian financial specialist can provide you with a disability insurance quote.
Before you sign any document, make sure that your insurer there is some great financial stability. You want to know that if you need a benefit, the insurance company will be there to pay it – which may be years or even decades down the road.
Apart from this, if you want to know about the Benefits of Disability Insurance And Its Types then please visit our Business category