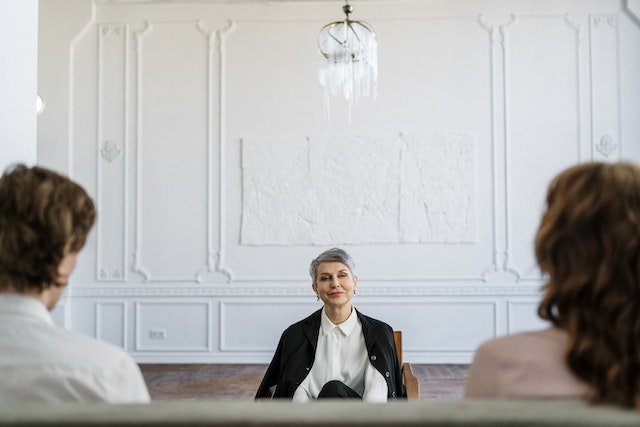 Last Updated on July 12, 2023 by asifa
Divorce is an emotional process for most couples. It can bring family members, finances and future plans into question. This means that it's vital to ensure that all aspects of the divorce are settled correctly from a legal standpoint, including determining an appropriate financial settlement. When it comes to disentangling your assets after marriage dissolution, understanding your rights and obligations in terms of fair division of property is critical for protecting your interests both now and in the long-term. In this blog post, we will discuss how to approach preparing for a successful divorce financial settlement with knowledge and confidence so you can move on from this difficult experience with peace of mind.
Utilize Professional Financial Advisors- Speak to tax attorneys and financial advisors to ensure that you are getting a fair deal
Managing your finances is crucial, and ensuring that you are getting a fair deal is even more important. To make informed decisions about your finances, it is essential to consult with professional tax attorneys and financial advisors who can offer you valuable advice. They have the expertise and knowledge of the current market to help you make the right investments and save money in the long run. Working with professionals can help you avoid making mistakes and make the most of your assets while maintaining financial stability. Therefore, it is best to seek their guidance and expertise to help you attain financial success and secure your future.
Create a Written Separation Agreement- Lay out in writing the terms of the divorce settlement and ensure that both parties are in agreement with them.
Going through a divorce is tough, but creating a written separation agreement can help ease some of the stress. This type of agreement lays out the terms of the divorce settlement in detail, ensuring that both parties are on the same page. Not only does it provide clarity and direction, but it also helps to avoid potential disputes down the line. By taking the time to work out the details and get everything in writing, you can move forward with the confidence that both parties are in agreement with the terms. Though this process may be difficult, in the end, it can lead to a smoother transition and a more positive outcome for everyone involved.
Overall, going through a divorce can be taxing emotionally and financially; however, if you take the proper steps, you can minimize the financial losses. Understanding your rights under the law, calculating all of your assets, filing the appropriate paperwork for a divorce are key to making sure that both parties get a fair deal. Moreover, to further safeguard against potential discrepancies in asset division or financial misunderstandings, it's best to set up meetings with tax attorneys and financial advisors who can offer sage advice on what is an equitable division. Additionally, once you have decided on the terms of your divorce settlement, it's important to put them into writing so that there are no miscommunications or verbal disputes down the road. Finally, if you are patient and proactive throughout each step of the process, you will not only ensure a fair division of assets but also walk away feeling like you got what is rightfully yours. By taking these measures and arming yourself with knowledge before diving into a divorce settlement process, you will be well equipped to handle any and all unexpected legal wranglings. For more information visit Freeman Jones Solicitors
Apart from that, if you are interested to know about Financial Advisor then visit our Finance category.