Last Updated on April 12, 2023 by
Various life situations may compel you to think about hiring a financial advisor. Whether you're nearing retirement or moving abroad, people with different financial situations need to develop a long-term financial plan. You may have inherited some money from a parent that you want to invest in or move to the U.S. or Canada for a better future. From funding college education for your children to avoiding double taxation when moving across the border, there could be several issues that are better handled by experts. You may think that you can manage finances on your own but understanding complex economic situations, financial products, and constantly changing legislation can be challenging. So, to avoid mistakes and complications, hiring a financial advisor is the best choice.
Why Hire a Financial Advisor?
Financial advisors, also known as financial planners provide a wide range of services that help people manage their money matters. Their services include creating plans and recommending investment products to help clients meet their financial goals. Financial planning requires in-depth knowledge of tax laws, financial products, and up-to-date market and economic information. Cross-border financial planning is even more complex and requires time and effort. Professionals specializing in cross-border taxation, retirement and estate planning, investment, and wealth management are best suited to organize your finances. Hiring a financial advisor can help you make the right budget decisions, and manage investments and taxation to improve your financial life. So, whether you're moving abroad or looking for investment, here are some reasons to hire a financial advisor.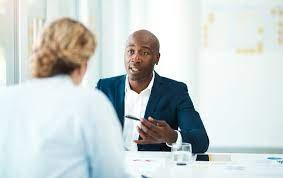 Cross-Border Planning
Cross-border planning is a comprehensive financial planning service that involves assessing a client's specific financial situation and assets in both countries involved. Those who have moved abroad, like American citizens who moved to Canada, need to deal with double taxation and other financial matters. Clients who have dual citizenship or residency statuses in another country need comprehensive cross-border planning services. Only qualified professionals with in-depth knowledge of each country's financial system and tax laws can help in avoid paying taxes in both countries while staying tax compliant. Hiring a cross-border financial advisor helps in avoiding mistakes that may arise on your tax returns. A simple mistake in filing taxes can result in costly penalties and IRS audits. These issues can be avoided by seeking professional assistance. Tax specialists also have knowledge of applicable tax credits and deductions to help you save money.
Retirement Planning
Another reason to hire a financial advisor is to create a solid retirement plan. Whether you're nearing retirement or thinking about the future, it's best to hire a financial planner. When it comes to planning for your future, you need to figure out how much money you need to save to ensure a stress-free retirement. An experienced financial advisor evaluates your current financial situation and considers both short-term and long-term goals to formulate a sound retirement plan. From calculating the amount needed for retirement to setting up a realistic financial plan, the advisor provides a complete solution. The advisor makes sure you make sound investment decisions and savings to retire peacefully.
Investment Plan
A financial planner provides personalized services that suit your specific situation. From estate planning to wealth management, the best financial planning firms provide services to streamline your financial matters. They help you make the right investment decisions to minimize risks and maximize wealth. The advisor recommends the best products and diversifies your investment portfolio. It can be confusing to choose between several investment products available and this is where professionals can help. From reducing inheritance taxes to preserving wealth, these professionals help you avoid pitfalls and safeguard the future.
 Apart from that, if you are interested to know about Ditch Your Financial Advisor then visit our Finance category.