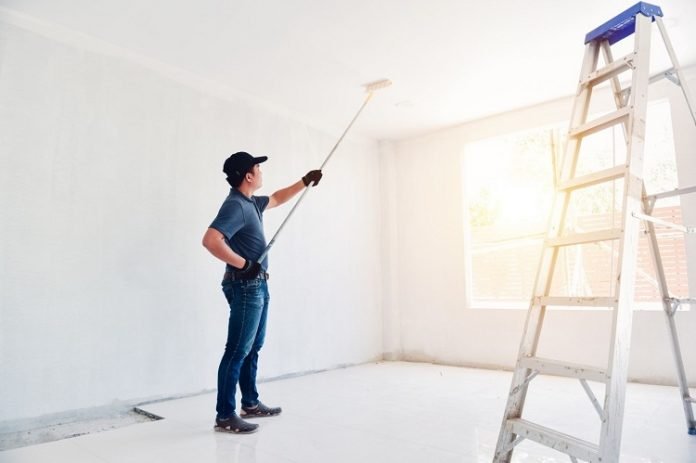 Last Updated on September 9, 2023 by
Planning to try DIY painting? Well, here's a guide that proves why you shouldn't do it yourself!
Painting your home by yourself can lead to accidents and mistakes. It also requires a lot of cash to get the needed equipment and paint. If you don't have the experience and have no idea what to do, you'll be using up a lot of time.
So why DIY when you can ask for the help of professional painters? So, here are a few reasons why you should leave it to the professionals rather than doing it yourself:
1. Provides Needed Prep Work
Before painting a room, there's a lot of needed prep work to ensure that you don't repaint after a few months or years. You'll be dedicating hours of your time to prep the room for painting. You need to patch any holes, clean the walls, deal with leaking from the ceiling, and wipe the wall to ensure no bubbles appear.
The best professional painters stress how important it is to prepare your walls for painting. A professional painter will know where to start when prepping and cleaning a room. So, make sure you find a trustworthy and reliable painting company near you.
2. Equipped With Painting Tools
As a homeowner, you might only have a few paintbrushes, rollers, or paint trays in storage. However, what most homeowners don't have are good, high-quality tools for painting. Professional painters know what type and which brands are best for painting homes.
With a professional painter, you don't have to go purchase paints or brushes. They'll also bring reliable drop cloths to protect your furniture and floors.
3. More Experience
If you want to ensure that your paint project lasts through many years, you need to hire painters. They have more experience painting various surfaces, and they're skilled enough to ensure the finished product fits your preferences. You also won't have to worry about the common issues faced by DIY painters like peeling, chipped, or cracked paint.
4. Time-Saving Work
As you know, it takes a lot of time to paint a room and ensure it fits your preferences. With a professional, you get to save a lot of your time and avoid cutting corners to finish your paint project.
Trained professionals can complete your painting project within a deadline and ensure the best final product. All you have to do is discuss what you want your home to look like with the painting team and get ideas from the interior painters.
5. Lesser Mistakes
If you want accurate colors, clean edges, and a perfect finish, you need to start your search for "professional painters near me." It takes a lot of time to clean up messes, and usually, homeowners leave their mistakes since they don't have enough time to fix them. Professional painters apply the best techniques to ensure that there's no need for redos and coverups.
Hire Professional Painters Today!
Leaving it to the professionals is the best move when painting the whole house. Professional painters know what they're doing, and they have all the tools you need to paint each room in your home.
If you want more home improvement tips and information, consider checking out the rest of our guides!
Read More: DIY vs Hiring Painting Contractors