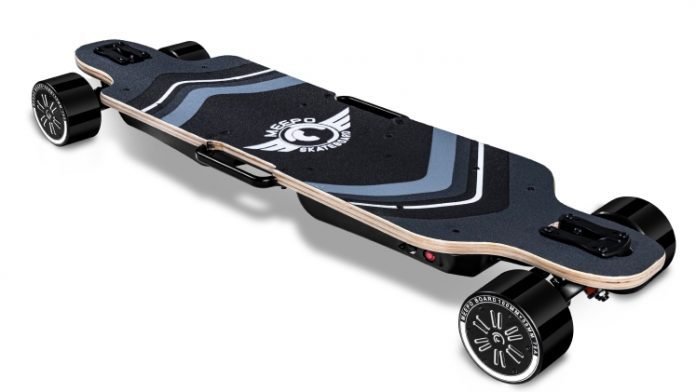 Last Updated on December 16, 2021 by rida
It is now possible for skateboarders to transform their hobby into a full-fledged career, as the sport has matured into its distinct sector throughout the years. Twenty million individuals worldwide ride skateboards; 16 million are from America, which accounts for the majority. Skateboard manufacturers have always been in demand. Here in this article, we have described the best brands producing these awesome skateboards:
Backfire
After forming in 2009, Backfire's goal was to "provide excellent, cheap skateboards and fun to skateboarders around the world," according to Randy and Jerry. In 2012, the first board was designed and launched. They are currently a very popular skateboard company. It was referred to as the G1. They have its headquarters and warehouses in Shenzen, China. On the internet, Backfire has a strong following. This company has excellent products and outstanding customer service.
Meepo-Skateboards
There may be some dissatisfied consumers due to the high demand for boards and the lengthy shipping times. Reddit and YouTube are good places to look for satisfied customers and riders. As a co-founder of International Estate Day, Meepo Board conducts rides across the globe. Please use this page to get in touch with customer service.
Exway e-skates
There are discounts on nearly all boards as part of Exway's 4th-anniversary sale (September 2020). Exway, which was created in August 2016, has a fundamental value that is unlike any other. Born for freedom is the company's tagline. They motivate city residents to search for independence.
Wow
"Jason and Aiden" e-skates from WowGo were introduced in 2017. As two recent college grads, they founded the company in Shenzen (the home of Exway and Backfire). "Bring excitement, passion, and youthfulness into their life" thanks to WowGo's affordable, high-quality electric skateboards. Wow is a newer company that has received mixed reviews. Samsung, Sanyo, Panasonic batteries, and Zealous bearings are among the components WowGo claims to use. Several methods of contacting the company are listed on the company's contact page.
Lacroix
Lacroix, a Canadian electronic board company, was founded by Alex and Pat Lacroix. This company has been in the boarding business for more than 20 years, setting the bar high. As of 2018, Alex and his crew continue to run the company, which Pat left in 2018. From $2500 to $4000, they have three models now available. Their website and logo convey a sense of professionalism. The marketing and websites of these companies are full of fun, which is a breath of fresh air. Free labor and a 90-day warranty are included with all boards. For their high-end boards, this is an accurate statement.
Metroboard
It's possible to pay only a deposit, and then the rest of your order is shipped, unlike other companies. An ambassador program with select American skaters allows you to test out the product before purchasing it. Metroboard is renowned for the quality of its products and the level of service it offers.
Kaly
Kaly's bio page is bare-bones. Kaly was founded by Ernesto Clark, who goes by the moniker of Ernesto. It's done. The Bronx-based Kaly has mixed online reviews when it comes to customer service and response time. However, their boards are one of a kind. Considering how much their production boards resemble those of most DIYers, Ernesto must be one.
Bio boards
We are entirely devoted to designing, building, and selling the best electric skateboards on Earth. How do you meet that challenge? Founded in 2018, this is a younger performance board company. "Plutonium" is currently being sold online by Bio boards, a Stockholm, Sweden-based company. The "Thorium" was formerly available on a board that received a lot of positive feedback. They have a webpage where you may design your board.