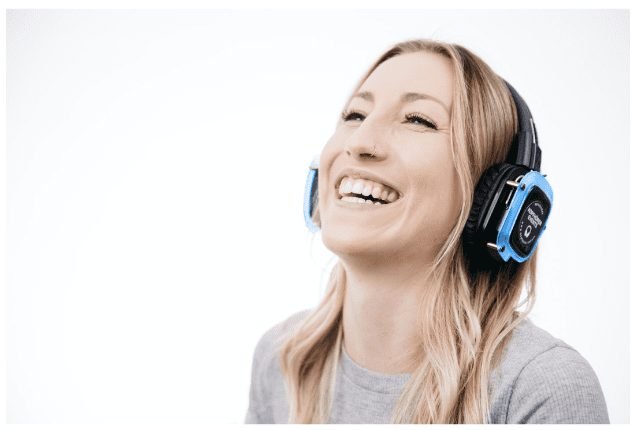 Last Updated on January 12, 2023 by Faiza Murtaza
So you've been invited to a silent disco, but what is it and what do you do? A silent disco is also referred to as a headphone party, and it is a get-together in which everyone wears wireless headphones connected to two to three channels. This allows for all party-goers to listen to different music at the same event. It is referred to as a silent disco because absolutely no outside speakers are involved in playing any music. So you have your headphones ready to go, but what is the proper etiquette for a silent disco? Below, we will dive into the dos and don'ts of silent disco parties.
Keep the Volume Low
One of the first things to make sure you do at a silent party is to keep your volume low. This doesn't necessarily mean your headset as much as it means your speaking voice. Try not to bother other guests at the party by screaming or speaking loudly over the volume of their headsets. This can be highly frustrating, especially if there are visual effects in place. So, be sure to turn the headphones up and your speaking voice down.
Follow the Rules about Alcohol
Be sure that you check with the event planner of the silent disco about the alcohol protocol. Please don't take it upon yourself to bring your own alcohol to the event without the proper permission from the venue or event host. Double-check the venue and your tickets before bringing alcohol to the event.
Wearing the Right Shoes or No Shoes
It may seem silly to look at every aspect down to the shoes you wear, but they do make a difference. For example, shoes with hard soles are loud and can interfere with the wireless headphones at the party. If you are concerned about the soles of your shoes or if they seem to be louder than usual, try removing the shoes and feel the vibrations on your bare, or socked, feet.
Keep Your Speakers at Home
At a silent party, you can expect many things. One, in particular, is headphones. If you have your own speakers, bringing them to a silent event is generally frowned upon. The purpose of a silent event is for everyone to enjoy the music and show through their headphones and not blaring through speakers walking around. So, when it comes to your own private speakers, it is best to leave them at home.
Follow the Rules To Have a Good Time
The best thing about a silent disco is that the rules and etiquette for the party are laid out beforehand. Follow the rules put forth to ensure that you and the other guests have a good time without interfering with each other's music. It is essential to follow the rules for yourself and ensure you are being respectful of those around you. Respect is the basis for any silent party, so ensure you're respecting the rules and other partygoers to have the best time.
Immerse Yourself and Stay Judgment-Free
A silent event is intended for judgment-free fun so you can dance like no one is watching. Everyone participating is in their own world yet all together, so it can be a very immersive experience. Once you begin to embrace the event's uniqueness and let loose, you can have a great time. So, be ready to have the time of your life.
Have Fun at the Silent Party
Beyond the rules of the silent disco, one of the most important things to remember is to let loose and have fun. A silent disco is a unique experience, and as long as you follow the proper etiquette, it can be an excellent experience for everyone involved.
Read also: Guidelines for buying music headphones – various headphone designs