Last Updated on May 9, 2023 by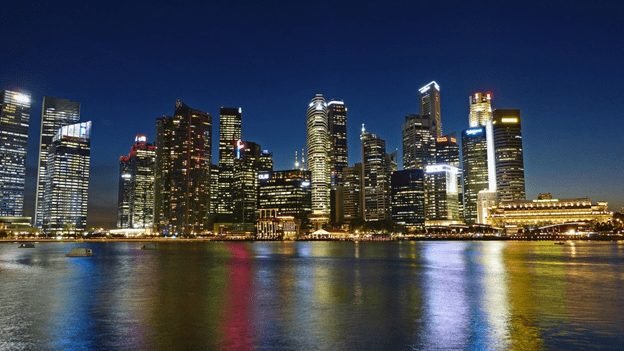 Are you a business owner looking to expand your company into new markets? Then, the Singapore market should be at the top of your list. Not only is Singapore one of the most developed countries in Asia, but it also has some of the lowest corporate tax rates in the world.
With a population of over five million, and a thriving economy, the Singaporean market is ripe for opportunity. This makes it an attractive destination for businesses of all sizes.
However, expanding to Singapore doesn't happen overnight. You need to prepare your business for this new venture adequately. Here are some tips to help you get started:
Do Your Research
Singapore is a diverse and complex country with different cultural norms and business practices. Before expanding your business here, it's essential to do your research and understand the market.
One of the best ways to learn about a new market is to speak with people who are already doing business in that market. Ask them questions about the culture, the economy, and the challenges they have faced when expanding into Singapore. This will give you a better understanding of what you're getting yourself into.
Create an Expansion Plan
Once you have a good understanding of the Singaporean market, it's time to create an expansion plan for your business. This plan should include details such as which products or services you will offer in Singapore, how you will reach out to potential customers, and what marketing strategies you will use.
It's also important to set realistic goals and timelines for your expansion plan. Trying to do too much too quickly can be counterproductive and lead to failure.
Prepare Your Team
When expanding your business into a new market, it's important to have a strong team in place. This includes employees who are familiar with the local culture and customs and those who have experience working in a Singapore business.
If you don't have any employees with the necessary skillset, then now is the time to start recruiting them. However, be prepared to pay a premium for talent in this highly competitive market.
Network, Network, Network
One of the best ways to succeed in any market is by networking with key players in that industry. This is especially important in Singapore, where business relationships are key to success. You can't expand to new territory without networking and interacting with people already on the ground.
You can do this by attending networking events and meetups, connecting with people on social media, and getting involved in industry associations. The more connections you make, the easier it will be to do business in Singapore.
One of the biggest mistakes business owners make is limiting their networking efforts to online platforms. While online networking is essential, it's not as effective as in-person networking. So, make sure to get out there and meet people face-to-face.
Get Local
In order to be successful in the Singaporean market, you must get local. This means establishing a presence in the country and partnering with local companies.
One way to do this is by setting up a subsidiary or joint venture in Singapore. This will give you access to the local market and help you build relationships with key players.
Another way to get local is by hiring locals for your team. This will help your foreign team better understand the culture and business landscape, making it easier for you to communicate with them.
Consider the Employment Regulations in Singapore
When expanding your business to Singapore, you need to be aware of the employment regulations in place. These regulations are relatively restrictive compared to other countries and can impact how you hire and fire employees.
It's important to understand these regulations before making a decision about expanding your business into Singapore. Otherwise, you may run into legal trouble down the road, leaving your business in a precarious position.
Beware of the Challenges
While there are many opportunities in the Singaporean market, it's essential to be aware of the challenges you may face when expanding your business there.
Some of the biggest challenges include:
The high cost of doing business
Competition from local businesses
Cultural differences
Regulatory hurdles
Expanding your business to Singapore can be a great way to access new markets and grow your company. However, ensure you are ready for these challenges and have a plan in place to overcome them. If you can overcome these challenges, then you'll be well on your way to success in the Singaporean market.
Check Singapore Corporate Taxes
When planning for the expansion, it's essential to be aware of the corporate tax rates. Singapore has some of the lowest tax rates globally, making it an attractive destination for businesses.
However, before you expand your business to Singapore, make sure you understand the tax implications and how they will impact your bottom line. This is a complex topic, so it's best to consult with a professional before making any decisions.
Trade Agreements
Understanding the trade agreements in Singapore before launching a branch there is key. Singapore is a member of several global trade organizations, which means your business can take advantage of international trade opportunities.
To learn more about the trade agreements between Singapore and other countries, consult with a local trade organization or embassy. Doing so will help you expand your business to new markets and increase sales.
Consult a Professional Employer Organization (PEO)
If you're expanding your business to Singapore, it's a good idea to consult with a professional employer organization (PEO). A PEO will help you navigate the employment landscape, understand the regulations in place, and find the right employees for your team.
Working with a PEO is essential if you want to expand your business to Singapore and avoid any legal trouble. Check out this website to learn more about how a PEO can help your business expansion plans.
Expand Your Business to the Singapore Market Today
If you want to expand your business into the Singapore market, you need to be prepared to work hard and put in the time and effort necessary. But, with the right planning and execution, there's no reason why you can't be successful here.
But remember to always consult with professionals before making any major business decisions.
For more tips on expanding your business into new territories, check out other posts on our website.
Read more: 3 Tips for Developing a Small Business