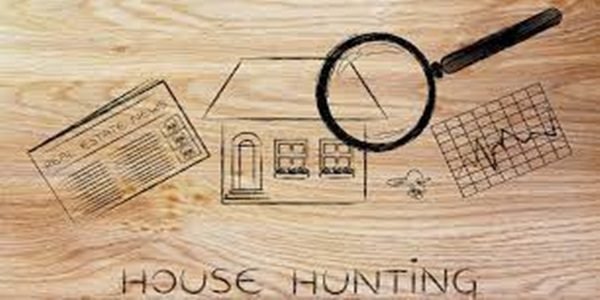 Last Updated on September 13, 2023 by
When you're house hunting, it's important to pay attention to the details. You want to find a home that suits your needs and lifestyle, which means paying attention to the smaller details. Here are five features you should look for while house hunting:
1. Storage Space
Whether you're looking for houses for sale in Tooele Utah, or browsing a staple home in Texas, one thing that should be on everyone's list, no matter where they're located, is storage. You want to make sure there is enough room for your belongings and plenty of extra space for guests.
Why should storage be at the top of your list? Storage is an essential component at home that helps keep a household running smoothly. Without adequate storage space, it can be challenging to store belongings, organize everything neatly and effectively maintain a clean and tidy living environment.
Some essential items that need to be stored in a home include seasonal clothing and accessories, holiday decorations, hobby supplies, sports equipment, and tools for cleaning and maintaining the house. When these things are correctly organized in cabinets or other storage spaces within the home, they can be accessed quickly when needed without causing clutter or chaos. Additionally, items such as food staples such as baking supplies or canned goods can also be more easily stored when there is ample space to do so.
2. Natural Light
Another vital feature to look for is natural light. You want to make sure the home you choose has plenty of windows and that the rooms are bright and airy.
Having natural light is an essential part of a healthy home environment. It provides many benefits, including increased productivity and a more positive mood. Not only that, but natural light has been shown to improve eye health, enhance sleep quality, and protect against the effects of seasonal affective disorder.
Overall, incorporating natural light into your home can considerably impact your overall well-being and happiness. So if you're looking to create a happier, healthier home environment, make sure to look for a home with plenty of natural light.
3. Updated Appliances
If you're looking for a move-in ready home, you'll want to make sure the appliances are updated. This includes the furnace, air conditioner, water heater, and any other major appliances.
One of the benefits of looking for a new home is that you can often find properties with updated appliances. This can save you money in the long run, as newer appliances are usually more energy-efficient than older ones. They may also come with warranties or other protections that can save you money if something goes wrong.
Newer appliances are simply more convenient to use, but they also have features that make your life easier in general. So when you're house hunting, keep an eye out for updated appliances. They may just be one of the things that make your new home perfect for you.
4. Outdoor Space
If you enjoy spending time outdoors, then you'll want to make sure the home you choose has an outdoor space that suits your needs. This could be a patio, deck, porch, or even a private yard.
When you are house hunting, outdoor space can provide many benefits. For example, it can be a place for you to relax and enjoy the fresh air. Additionally, it can be an excellent place for entertaining guests. Furthermore, if you have children, they will likely enjoy playing outside when the weather is sunny and beautiful. So make sure to consider the outdoor space when you look for your new home.
5. Location
Finally, you'll want to consider the home's location when house hunting. You'll want to make sure it's in a neighborhood that you're comfortable with and close to the things that are important to you. There are a lot of houses out there, and you want to find the perfect one for you and your family. You should also work with a real estate agent who can help you find the right house for your needs. Remember, this process should be fun, so take a deep breath, try these tips, and enjoy looking for your new home.
Apart from this if you are interested to know about Top 4 Home Improvement Projects To Tackle Before Moving then visit our home improvement category.