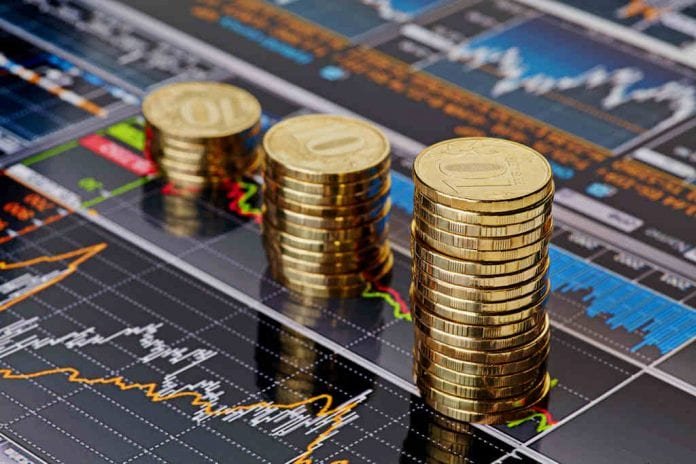 Last Updated on June 7, 2023 by asifa
As the world grapple with the distribution of COVID 19 vaccines to end the pandemic nightmare, the management of various businesses and corporations are aligning themselves to reap from the post-pandemic opportunities in 2021. Interestingly financial technological companies had reported considerable growth during the pandemic when many business ventures experienced low or reduced growth. Also, financial app developers play important roles regarding this. The development in fintech solutions is a result of many customers embraced digital financial services to obtain and disburse money, something fintech does well. Fintech companies have gained tremendous popularity in recent years, with approximately 96% of consumers acknowledging awareness of at least one service by fintech.
The following are some of the fintech trends deemed crucial for financial services in 2021.
Independent finance.
This service tops the list of innovations that are likely to influence the world's financial markets in 2021. Customers have an array of activities besides their demanding jobs that require their immediate attention, such as payment of insurance, internet and TV subscription, cable, and other utility bills, which can add stress to already stressful lives. Independent finance comes through for these consumers and eases the burden off their shoulders by automating the financial decision-making process using Artificial intelligence (AI) and Machine Learning. This technology means that a consumer can create time since recurring tasks in their schedules can be delegated to fintech solutions.
Open Banking
The regulation that requires banks and financial institutions to release Application Programming Interfaces (APIs) allows third parties offering solutions to provide more products to customers by making open banking a formidable innovation. Many people are interested in investing their money to earn returns rather than keep the bank with low returns. Traditional banks with the API platform stand to benefit by partnering with fintech solutions rather than opposing the partnership. The innovation of open banking is allowing customers to have access to information about high high-income-generating investments and make an appropriate decision. This innovation is still growing and expanding as banks worldwide embrace the API platform in compliance with the regulation. In cooperation with the Fintech market, banks can start monetizing their APIs offering as clients benefit from the creativity.
Digital Banks
Despite the launch of online banking by traditional banks, long, painful queues are still being witnessed in most banks to customers' frustration. Online banking only offers limited services, leaving clients with no option but to face the line. Many innovators have battled with the idea of eliminating all physical contacts for people who want to carry out a banking transaction until COVID 19 arrived. Conventional banks struggled to make virtual access to funds. Fintech solutions came in handy pretty quickly and reaped hugely by providing digital payment products. Some financial intuitions rose to the challenge and partnered with fintech solutions and provided digital-only banking services that do not necessitate physical contact. Today, many financial instructions embrace the idea of digital-only banks, making this innovation a fintech product that would take the financial market by storm in 2021.
Financial Education
The last three decades have experienced remarkable growth in access to financial services and communication technology. While brick-and-motor financial institutions, along with their paper documentation, still play a part in the world's economy, their relevance is increasing dwindling, and with time technology will oust them off-market. The current financial products and the process involved are complex and intricate to be understood by a layperson. Fintech is opening this up by simplifying the process, making nearly everybody access the same financial opportunities previously available to the rich or middle class. Fintech provides data and necessary information and, therefore, releases options from the banks to the individual. However, it is up to the individual to acquire this knowledge and use it for their financial freedom. The current American family has saved $ 8,863in banks on average, with the youth and single at the saving list's bottom, according to recent studies. These low savings result from financial illiteracy or lack of the correct information of the available financial services to these groups of people.
Voice technologies
Convenience is the keyword when you talk about tech solutions, and the innovators in this field are not slowing down until they give the best there is.  Artificial Intelligent (AI) is not just a word we read in the dictionary, but it affects our daily lives. Fintech solutions have used AI to advance voice technologies in banking systems. The most natural way to communicate and the most difficult to duplicate has continued to evolve, allowing businesses to provide a personalized customer experience. Such experience is good for business as customers build trust and loyalty because they are happy. By employing voice biometrics, a client's unique speech patterns are captured, providing a convenient way to identify the customer. This technology reduces issues associated with fraud and forgotten passwords and signatures. It also beneficial to customers by enabling them to access their data securely when making transactions without needing to type the information manually. Voice payment is an essential aspect of fintech voice technology, allowing people to multitask as they are making hand-free transactions such as making payments, withdrawals, or checking balance. Voice technologies are indeed the definition of convenience at fintech solutions, where seamless interaction is created between the customer and the product since they can order payments with a simple voice command.
Conclusion
There is no doubt that the financial market has been and will continue to be significantly affected by technological advancements. Fintech trends such as independent banking, open banking, digital-only banking, financial literacy, and voice technologies will continue to take this market by storm. The COVID 19 pandemic hit the world and disrupted many businesses. However, it was during this pandemic that many innovations in the fintech world emerged to solve consumer needs. The years to come, we yet see amazing fintech inventions that will ease customer bank relation and improve operations,
Read More: Why Is MetaTrader 4 Ideal For New Retail Traders?
Apart from that, if you are interested to know about How to Organize Your Financial Life then visit our Finance category.