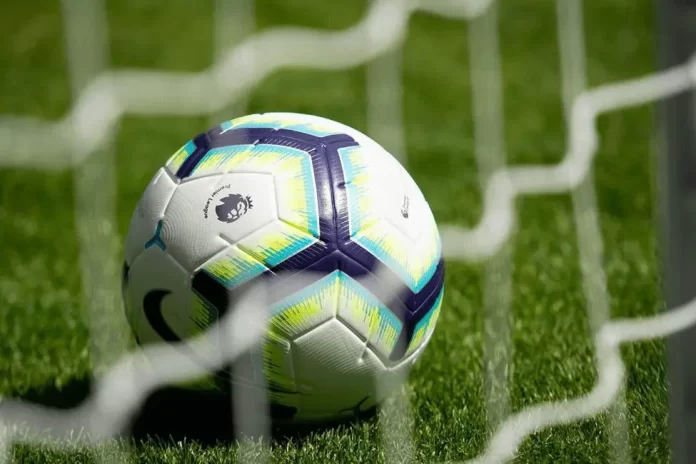 Last Updated on February 10, 2023 by Faiza Murtaza
EPL teams have spent a lot of money this summer
Even though it doesn't seem that long ago that Manchester City was tying up another championship and the race for Champions League qualification was coming to an end, the new EPL season is set to begin soon. We have explained five important EPL transfers within this article.
The outright winner odds at VegasBetting.com make happy reading for City and Liverpool fans again. But all 20 top-flight clubs have been looking to improve their squads for the upcoming campaign. Not all the big-money moves will turn out to be successful – and there will be some success stories that go under the radar. But here are five EPL transfers that could be very important for the clubs involved this year.
Erling Haaland – Borussia Dortmund to Manchester City
One of the most exciting young talents in the soccer world has made the move to arguably the biggest league in the game. Erling Haaland first impressed at RB Salzburg in Austria, before taking the German Bundesliga by storm. But after two and half seasons for Borussia Dortmund, he is moving to Manchester City.
It is a homecoming of sorts, as his father once played for the club long before its current successful period. Haaland will bring his explosive speed and power to a team that is already one of the best in the world. The fact that he has actually grown in height as well should put even more fear into the hearts of EPL defenders.
Raheem Sterling – Manchester City to Chelsea
One star player that won't get to run out with Haaland at the Etihad this season is Raheem Sterling. The England international has traded Manchester for his native London and is now a Chelsea player. He grew up in West London and will be looking forward to returning to the capital.
Chelsea had been linked with Cristiano Ronaldo earlier in the summer but Thomas Tuchel made it very clear that he didn't see how the veteran striker would fit into his plans. Sterling's abilities seem a much better fit for Chelsea and we could be about to see a new lease of life for the speedy attacker.
Kalidou Koulibaly – Napoli to Chelsea
This is one of the more interesting transfers of the summer. Koulibaly has excelled for Napoli in Serie A for the last eight years but will now play alongside Sterling in a new-look Chelsea eleven. It was something of a surprise for a 31-year-old to be sought by Tuchel, but there is plenty of energy left in these legs.
The Senegal international can play across the defense and is particularly good at anticipating trouble and dealing with it before anything gets out of hand. If Chelsea is to catch up with Liverpool and City at the top, they need a solid backline – and Koulibaly definitely delivers.
Will Richarlison shine at the Tottenham Hotspur Stadium?
Richarlison – Everton to Tottenham Hotspur
Richarlison played a season at Watford before becoming a firm fans' favorite at Everton – and one of the few bright spots in a season last year that almost ended in relegation. There were hopes at Goodison Park that staying up would persuade him to stay, but a move to Spurs was obviously too good to turn down.
It will be interesting to see how Antonio Conte fits the Brazilian into the Tottenham side though. Harry Kane and Son Heung-min will not be ousted, so it could mean that Richarlison is more of a bit player. That might not be to his liking, so we will wait to see how this one goes.
Moussa Niakhate – Mainz to Nottingham Forest
Our final transfer is one that will have gone under the radar for a lot of EPL fans. But it is an example of how well Steve Cooper has recruited at Nottingham Forest ahead of its first campaign in the top flight for 23 years. There have been a lot of arrivals at the City Ground this summer but Moussa Niakhate might be the most important of the lot.
It is going to be tough for Forest to challenge at all this season after coming up from the Championship but Niakhate provides some steel and power at the heart of the defense – and that could be just what Forest needs this year.
Apart from that, if you want to know about the Growing Sport of Disk Golf then visit our Sports category.