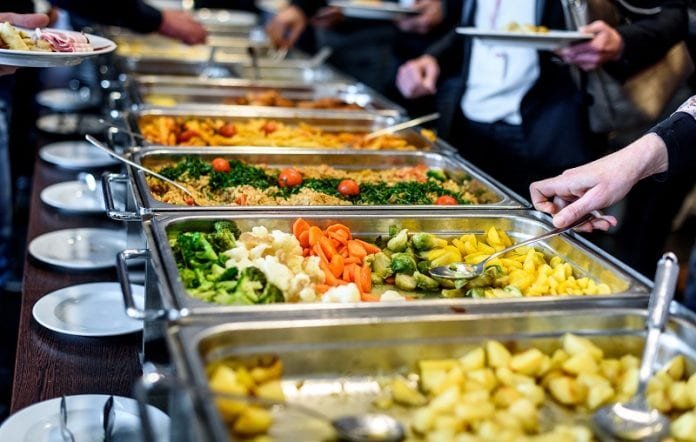 Last Updated on August 25, 2022 by
Managing an event isn't an easy job. There's so much to take care of in such a limited span of time. Moreover, choosing the right menu for your event can be hectic as well, particularly if it's an official one. Because of this reason, most people within the UAE take the help of well-reputed services of corporate catering services in Dubai.
Having said that, it doesn't mean that you should leave everything on them. Giving your inputs is necessary since no one knows your guests better than you. On this point, today, we're going to share some fantastic tips with you that'll help you in creating a beautiful and delicious menu for your event that will leave your guests wanting more.
Catering to everyone's tastes and dietary needs is going to impress your guests. So, let's take a look at some of those amazing food options that will leave your guests dazzled.
East Meets West
Go with a fusion of eastern and western dishes to serve your guests. For instance, you can choose Asian dishes, salads along with Australian gourmet pies. There are an eclectic range of foods you can choose from if you're going with this theme.
You don't have to worry about anything because this food combination has everything that people love. From juicy, tender chicken strips to aromatic salads and dressing, and how can we forget sushi & authentic Chinese & Korean noodles?
Additionally, you can also include Vietnamese rice paper rolls filled with veggies & chicken for a healthier and lighter option.
Mixture of Salads
Serving an array of colourful, nutritious and fresh salads is a must for every corporate event. So, you can start with the traditional ones like Greek, creamy potato, garden or Caesar salads. Then, you can move to more contemporary and heavier varieties such as roast pumpkin or Asian chicken salad. The beauty of serving a variety of salads to your guests is that it'll add vibrant colours, taste and texture to your menu.
Pasta
Pasta is one of those few dishes that you can easily serve at any event without any consideration. Moreover, there are a variety of pasta to choose from, including red sauce pasta, white sauce pasta, creamy pasta, lasagnas and more. Pasta works perfect, especially if your event is going to be a luncheon. Some popular ones are Veal tortellini with mushroom sauce, beef or vegetable lasagne and Alfredo Fettuccini.
Likewise, you can also consider adding the popular creamy sauces and fillings to your menu as they're some of the most crowd-pleasing & popular choices for any event. Also, consider adding cold pasta to your menus, such as pesto chicken or risoni with roast pumpkin, baked Philly cheese with baby spinach and semi-dried tomato.
Burgers
Burgers along with fries and coleslaw are a definite hit in every event.. However, for corporate events, you must serve non-messy burgers that are easy to eat without spilling sauces. You can even go with mini gourmet burgers. 
Mediterranean
If you're more inclined towards serving healthy food, then Mediterranean food will be perfect for you. This diet has everything from whole grain: vegetables, meat, fish and poultry.
Some popular choices are:
Veggies
The most popular veggie Mediterranean dish is indeed Greek salad. It's very healthy and nutritious as it contains olive oil, veggies and olives. You can also include char-grilled veggies in your menu as they'll be perfect for every fitness freak.
Whole Grains
There are a variety of whole grains that you can play with. However, mixing quinoa with veggies and serving it as a side dish is quite popular for events these days. You can also create rice fritters or something unique and delicious with oats.
Seafood & Poultry
Seafood platters are suitable for all corporate events. Not only these platters add texture and flavor to your menu, but they also fulfill the dietary needs of people following specific diets. You can go with an array of marinated vegetables, octopus, cold cut meats, olives, fetta. Similarly, another popular dish is the Chicken souvlaki skewers marinated in lemon and oregano, which brings rich Mediterranean flavor to your menu.
South Asian Cuisine
Make your menu more diverse by adding South Asian delicacies. Adding food items such as Indian curries and BBQ along with several others options can easily add an element of diversity to your menu. All these food items will be pretty popular in your event because, in a city like Dubai, a diverse diaspora of people resides. Therefore, serving such diverse food options is a safe choice and most of the expert caterers in Dubai recommend it to their clients as well.
Well, these are some dishes that you can add to your next corporate event's menu.
Read more: Libas e Jamila's Regal Grace