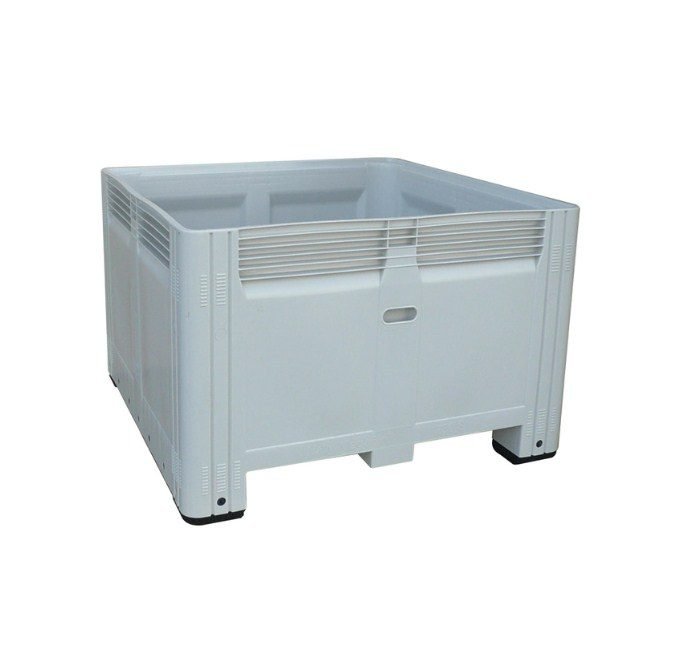 Last Updated on June 4, 2023 by
You can take a look around in your home and find out that they are many types of plastic containers and bins being used. They might be used as a trash bin, food grade bin, water storage, and much more. But does this mean that each plastic bin is the same you can use it just for any purposes like storing food? No, the plastics used in the food-grade bins are different so don't just pick any plastic container and use it to store food items. The food grade bins such as the Megabin Solid Nally MS7800 is different of course it has some unique features, standards, and regulations that it or any other food bin, for example, should meet.
Here is what you should know about the food grade bin regulations
As mentioned above that there are certain standard criteria for the food bins that they must comply with. It might come as a bit of a surprise to you but the food-grade bins have some safety regulations as specified by the FDA in general.
It depends though…
And each country might have some of its safety standards or comply with the FDA rules, or a mix of both. Like in Canada they don't follow the FDA rules but the regulations and safety standards are issued by the Canadian health regulatory body.
For your information let's take the example of Megabin Solid Nally MS7800 which does not contain any dyes or even they cannot be made from recycled plastic.
And some food items are highly acidic as well especially pickles and some other food items that release certain acids that might get mixed up with the plastic causing a reaction and the resultant food item could be highly hazardous for intake.
So what is the best plastic to be used for a food-grade bin?
Not all plastics are used for manufacturing the food grade bins. Ideally, they should be manufactured using highly dense polyethylene or HDPE.
This is because these two materials have high chemical resistivity and do not react with even the highly acidic food items. Even the legal solid nally MS7800 and all other genuinely made food grade bins should be manufactured with this type of plastic.
For the fluid items, it is best to use the HDPE form of plastic.
Of course, you must have heard of the PET bottles right which is best for storing water or any food items for that matter. This is yet another highly used plastic that also categorizes as a food grad bin.
Understanding the safety precautions is a must
For you to understand these safety regulations is a must. So the next time you are picking a food-grade bin or container for storing food items make sure that it complies with these standards.
Not only storage of food items is there in the safety list, whenever you talk about the storage of the food items, but you also need to think about the cold storage of the same too. Be it the raw vegetables or the meats, they are to be kept in cold storage for making them remain intact and ready for use. Considering that, the plastics are to be made ready to beat the cold there and the Nally Megabin Solid 780L are prepared with such care.
The plastic bins are also made of such superior quality plastics that they can be recycled for a long time. Mantling and dismantling of plastics, the more that is done, the more that will be affecting the ecology. Keeping that in view, the plastics that are provided in the bins are made such that they can be recycled more. However, when they are used for cold storage, the longevity of the bins comes down, as they have to beat the cold out there.
Keeping a view on all these, you can well understand that these bins are not only going to be sold at the retail units of marts, malls and for hotels and restaurants. In fact, the vast usage of the same is at the storage of the items at cold storage and hence they are needed in bulk. So, it is time to make your order of the bins for retail as well as wholesale quantity now.
Apart from that, if you are interested to know about Hiring A Skip Bin in Adelaide then visit our Business category.