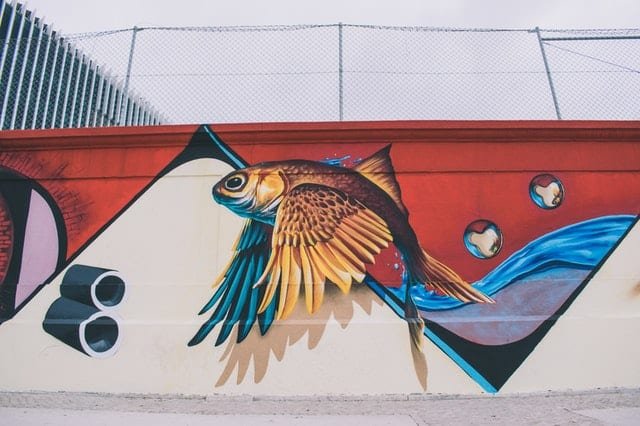 Last Updated on June 4, 2023 by
Every painting trend trickles down in few years but some scream loud and are here to stay. One such trend is the two-toned wall painting schemas. While some call it wall paneling, some call it wainscot, the theme of two tone room painting ideas is a huge hit for elaborate houses. For a length hall or a broad bedroom, one can get that instant cozy feeling when you choose to paint it in two-tone.
What is two-tone painting?
Two-tone as the name suggests are two colors usually one above the other used to paint the house instead of one bold wall paint for the entire space. It is a super cool way to give brightness to the interiors.
Two-tone colors need not necessarily be painted one above the other but can be painted in contrast too, i.e. you can choose a certain pattern on the wall to be colored differently than the rest of the wall. An otherwise monochromatic look will be jazzed up when painted in two-tone contrasting hues.
Are two-toned wall painting costly?
In comparison to the regular paints, two tones painting is a costly affair, however, people still opt for it for the dramatic look it gives. Also, it adds depth to the interiors of the house giving an offbeat look.
Considering the paints price they wouldn't prove costly if you wisely plan the two tones in the shades of white. As it is common to paint that is used across the house, you can save too.
Are two-tone walls out of style?
Two tones wall painting is a lesser-known style but definitely an evergreen way to light up the living spaces. They are ideally dealt with by professionals starting from selecting the contrasting paints, sectioning the walls, working on the paint ratios, and preparing for the final day of painting in the most detailed way.
Two-tone painting is often tricky hence it is best left to professionals than take up as a DIY project. There are chances you may achieve one portion perfectly and while doing another, the paint trickles, proportions, contrasting ratios, wall sectioning may haywire. So it is best to seek help if you are thinking
Best two-tone paint themes
Chocolate Brown & mud brown is a great combination if you have matching wooden flooring. It takes you back to a bygone era giving an instant farmhouse feel. There are many kinds of inspiring brown walls that you can recreate.
Teal & White is a classic giving you a breezy feel, taking you back to the 1960s. Any undertones of teal with a white will do the magic.
Royal Blue & White, for recreating luxurious interiors, instead of typical two-tone layered style coloring, we can play with this combination by section certain parts of the wall like a fireplace or a TV unit border with white paint or white till the window length and blue from there.
Grey & Mustard Yellow for the zingy feel of interiors, you can try this combination for dining areas, kitchen, and sit-outs to get that extra vibrant feel. You can also combine them with mustard yellow kitchen cabinets to bring in some more blend.
Two-tone painting is a great way to create discernible places, however, it is not always necessary to keep the flow of two tones for the entire house. You can choose the living area, or a single bedroom or children's room alone too. Be rest assured you will not be disappointed.
Apart from that, if you are interested to know about The Best Order to Paint Your Home then visit our Home Improvement category.