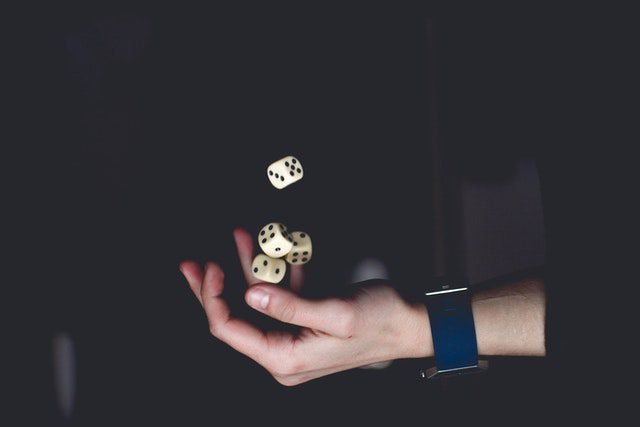 Last Updated on November 24, 2022 by
Residents of the Big Apple get ready for a full-blown guide on how to wager online. Whether you're a sports bettor looking for the best odds or a poker face table casino kinda person we've got it all for you in this article. With that being said let's head straight into it.
Legalities of Online Gaming In New York
Currently, the law's in New York do not allow for Online Casinos to operate and as so has not been granted any licenses. Thankfully on the other hand sports betting has been fully legalized since April 2021 with online casinos to hopefully follow suit soon within the next year or two. Sports bettors are lucky enough to find licenses and NY regulated bookies as for casino game players the only "legal" option is to use Offshore Casino sites. To play at an offshore gambling site, you don't need to worry about being fined or prosecuted under New York state law.
Land-based Gaming
New York has legalized land-based gambling establishments. Some twelve tribal facilities, five commercial casinos and eight race tracks with casino-like games are now operating in the state. Please be aware that only legally sanctioned forms of gambling are authorized under New York's constitution. In other words, a game of dice on the street, a real-money poker game in a friend's basement, or shell games in public spaces are all banned. The authorities don't enforce these prohibitions unless there's a lot of money at stake.
Getting Started With OffShore Gambling
New York internet gambling is now only available through an overseas gaming site. Offshore casinos are those that are licensed in countries like Panama, Costa Rica, and the European Union. Regular security and fairness checks are carried out by recognized testing firms on these sites. If you're looking to take your gambling fun online it's recommended to check a getting-started guide to gambling inside New York accompanied with trusted casino reviews, bonuses and all the gambling need to know such as what you can gamble on etc… It will also help reduce the chances and risk of signing up on a fraudulent online casino!
New York Gambling Age Restrictions
Unlike many US states, New York has a legal age of 18 for horse race betting and lottery tickets. That being said Casino games and sports betting will require players to be at least 21 years of age.
What Can You Legally Gamble On In New York
On-track betting, off-track betting, wagering in tribal casinos and racinos, and wagering at commercial casinos are all legal forms of gambling. Furthermore, from early 2021, internet sports betting has also been permitted in the United States.
Online gambling is allowed in New York thanks to offshore casinos, which allow thousands of citizens to gamble without fear of prosecution even on IOS & Android devices.
Sports Betting In New York
When Gov. Andrew Cuomo made legal internet gambling a reality in New York in April of 2019, land-based betting had already been lawful. It has now authorized betting licenses for nine companies, including FanDuel, Resorts World and DraftKings; BetMGM; WynnBet; and BetRivers.
Casino Gambling
Although as stated online casinos are currently still illegal in the state of New York, residents can legally resort to the handful of New York Casinos available.
Brief History of Gambling In NewYork
Since the 16th century, New York City has been a hotbed of gambling. The earliest legislation on gambling in what is now New York State was established in 1656, with laws overseeing wagering dating back almost as long. This was only a measure to prohibit gambling on the Sabbath in New Netherland in order to promote religious tolerance in the province. To illustrate the relatively lenient attitude toward sports in that area at the time, this policy only applied to specific games and only during "church hours."
Hundreds of laws have been enacted from this early beginning by the different governmental agencies in the area. However, the majority of them have been aimed at limiting certain types of gambling, rather than completely prohibiting it.
It was approved in 1894 that New York's Constitution severely curtailed the freedom to gamble in the state.
Conclusion
Just like there are common misconceptions about digital transformation, you should also check out the New York state's gambling laws. New York is known for its strict gambling laws and constant ongoing changing regulations. Thankfully the future of gambling in New York looks bright with sports betting recently legalized. Now we can only hold our fingers crossed for the online casinos to make their way to the legal side of the state. Until then residents will have to continue resorting to offshore sites to scratch the gambling itch. We hope this guide helps with a quick and easy how-to on everything you need to know to get you started.