Last Updated on February 21, 2023 by admin
Your biography is one of the most important pages on your website as a personal trainer. This is the part of your website where you can give your potential customers an intimate look at who you are and hopefully convert them into paying and consistent customers.
The contents of your biography must be carefully curated to create an image that is trustworthy and relatable to whoever views it. A bio that conveys a trustworthy image means that people who read it are more inclined to want to work with you.
Your bio does a lot more for your business than you think, and creating a good impression through your bio is necessary to boost your personal training business. There are a few things you should know about what you can accomplish with a good bio. With these tips, you can create a bio that meets your needs as a trainer because you understand the purposes the bio serves in the fitness industry.
Here are some important things that you should know about a good personal trainer bio that can help you take your training business to the next level.
Your bio is the top way to get new clients
When people click on your website, there are many things they want to know about your fitness business. Your training services as a personal trainer, prices, fitness plan, and business deals are all important, but the part of your website that pulls people in is your bio. Your bio includes information about you and your services in an intimate way that allows people to form a connection with you.
Your bio is likely the part of your website that seals the deal when it comes to converting people's interest to action. This is because taking a look at your bio lets them know the heart of your business. Your bio introduces them to who they will be working with and sets the tone for their time with you.
Expertise matters more than credentials
Your bio should definitely include a mention of all your credentials. These may include degrees from higher institutions or certifications you have from taking professional courses. However, besides your credentials, one thing that attracts people to your bio is your expertise. This means that once you've shown that you have the training with your credentials, show that you also have the practical skills.
Photo Credit: Man Person Power
You can do this by including before and after pictures of some of your past clients with their consent or explaining your training process and recounting your success stories. Use whatever means you need to show potential clients that you are a fitness professional. Reviews and testimonials from past clients go a long way because they establish that you are capable of producing results.
Your bio can determine the quality of your clients
You can use the information to filter the type of personal training clients you want. Firstly, your bio should include the specifics of who you work with. This means that if your specialty is working with people with chronic pains or obesity, you should include that in your bio. This means that when people read your bio, they know exactly what kind of client you are looking for. This prevents people who don't fit your target audience from reaching out to you.
Your bio also gives people an idea of the intensity of your training methods and personal training session. People who are not committed to training or who aren't ready to put in the work will be able to see from your bio that you are determined and committed. This prevents you from having to deal with flaky or uncommitted clients.
A good bio can attract unlikely clients
Your bio does more than just attract your target audience. Your bio includes a full description of your services, your qualification, and your passion for training. This can pull in some unlikely clients such as people who never had an interest in training at all.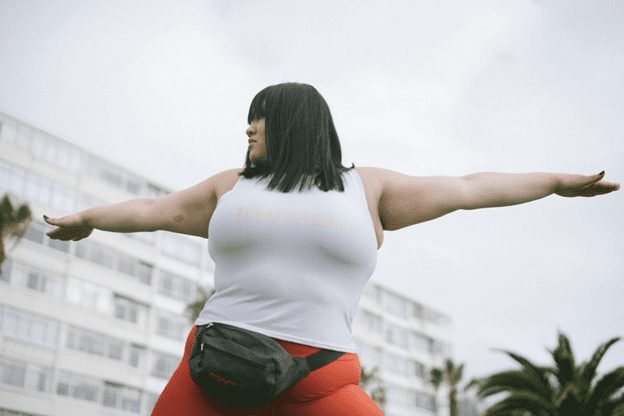 Photo Credit: getting into fitness
A good bio paints an attractive and appealing picture of you and your services. With a bio like this, you may inspire a desire to get into a fitness programme, in people that had never even considered it. This is why your bio shouldn't only be aimed at the types of people you ideally work with. When you are writing your bio, you can specify the kinds of people you work with, but make sure you keep it open and appealing. This way, anyone could read your bio and be interested in your services, despite their history with fitness and training. This will grow your fitness community.
Sharing your story leaves an impression
One thing that makes your bio stand out on your website is that it gives potential clients an intimate look at who you are. You shouldn't be afraid to open up in your bio and share your fitness journey with your fitness goals. People respond to things that they relate to, so you will need good communication skills. They want to believe that someone has gone through the same things that they have been through. So, share your story in your bio.
Photo Credit: fitness trainer
Your fitness story could involve having a past with disordered eating. You may have had weight gain problems. Maybe you were looking for ways to curate a better lifestyle for yourself and that led you to the fitness world. Whatever your story may be, sharing it helps you create a connection with your potential clients. This connection is what prompts them to trust you and decide to work with you. When a client sees that you also went through a journey to get where you are, they will believe that it's possible for them as well and trust you to get them there.
Conclusion
A great fitness instructor biography accomplishes a lot for your business. Your bio is probably the most important part of your website because it is where people go to learn about you. While the rest of your website might let them know about your services and deals, your bio is all about you.
Understanding all the ways your bio influences your business helps when you're writing it. This way, you can create a great bio that attracts the kinds of clients you want to work with.
Read More: Easy Tips To Feel Younger With The Help Of A Personal Trainer