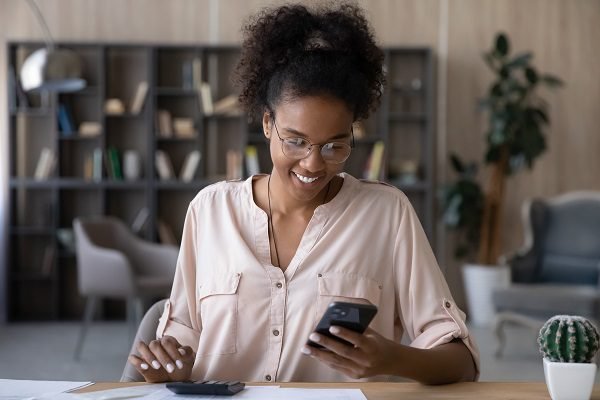 Last Updated on November 12, 2022 by
When you're in need of some quick cash, an online loan may seem like the perfect solution. However, it's important to use these loans responsibly and avoid getting into too much debt. In this blog post, we will discuss some tips for using an online loan safely and responsibly. We'll also provide a few helpful resources that can guide you through the borrowing process. So if you're considering taking out a loan online, be sure to read this post first!
Benefits of Online Loans
Online loans offer a number of benefits for borrowers.
First, they provide a convenient way to apply for a loan, allowing you to complete the entire process from the comfort of your own home.
Second, online lenders often have lower overhead costs than traditional banks, meaning that they can offer competitive interest rates.
Finally, online lenders typically offer a wider range of loan products than banks, giving you more options to choose from.
As a result, if you're looking for a convenient, competitively-priced loan, an online lender is likely to be your best option.
There are many online lenders who provides different types of loans and credit lines like short term loans, alternative to payday loans, bad credit loans, quick loans, etc.
How to Find The Best Online Loan for Your Needs?
When it comes to finding the best online loan for your needs, there are a few key things to keep in mind.
First, you'll want to consider the amount of money that you need and how quickly you need it. Different lenders offer different loan amounts and terms, so you'll want to carefully compare the available options in order to find one that is a good fit for your unique situation.
Second, you should also take into account their interest rates and any fees or other costs that you may be expected to pay, as these can impact the overall cost of the loan.
Third, you'll also want to make sure that the lender is reputable and that you feel comfortable working with them. You can do this by reading reviews from other borrowers, as well as checking out their Better Business Bureau rating.
Fourth, it's also important to make sure that you understand the terms and conditions of the loan before you agree to anything. This includes understanding the repayment process, as well as any fees or penalties that may be associated with late or missed payments.
Once you've considered all of these factors, you'll be in a much better position to find the best online loan for your needs.
What To Do If You Can't Make Repayment For Your Loan?
If you are having trouble making your loan repayments, there are a few things you can do to help manage the situation. The first step is to speak with your lender to see if there are any options available that could make repaying your loan more manageable, such as extending the length of the repayment period or lowering your monthly payments.
You may also want to consider getting some additional financial assistance, such as taking on a part-time job or applying for government assistance programs. Ultimately, the key is to remain proactive and take steps to address the problem as early as possible so that you don't end up falling behind on your loan repayments altogether.
With a little bit of planning and dedication, you can find a way to get back on track and keep valuable credit in good standing.
How To Repay Your Online Loan?
When you take out an online loan, it's important to familiarize yourself with the repayment process so that you can make your payments on time and avoid any penalties or fees.
The first step is to choose a payment method that works for you. Some lenders may accept bank transfers, automatic debits from a credit card, or even the funds from a third party like a friend or family member.
Once you've selected your payment method, all that's left is to set up your schedule and get started. You should aim to make your first payment soon after taking out the loan to show your lender that you're committed to paying them back and managing your debt responsibly.
If you ever have any questions about repaying your online loan, don't hesitate to reach out to your lender for assistance. With these tips in mind, repaying your online loan will be easy and hassle-free!
Conclusion
Taking out an online loan can be a great way to get the financial assistance you need, but it's important to do so responsibly. By keeping these tips in mind, you can ensure that you find a reputable lender, understand the terms of your loan, and make timely repayments without any trouble. With a little bit of planning and effort, managing your online loan will be a breeze!
Apart from that if you want to know about Benefits Of Taking Used Car Finance In India then please visit our Business page