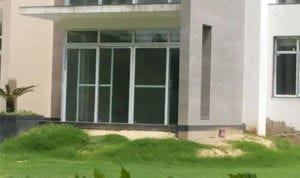 Last Updated on June 7, 2023 by
If you are looking for one of the most effective and affordable ways to give an elegant look to your house then uPVC doors are perfect. These doors are widely demanded in the market due to some good reasons like durability, energy-efficient as well as a perfect substitute to traditional doors.  
You need to know that uPVC doors not only increase the functionality of your house but also adds a touch of elegance to your home at the same time.
In this article, you will come across different types of uPVC doors and how they add an elegant appearance to your place or home.
uPVC Bi-fold-door
Bi-fold doors are perfect for installation in both internal and external places of your home. When opened completely, these doors give outstanding clear opening views of your home right from your home that is definitely a treat for your eyes.
These doors are manufactured onto sliding tracks that permit the panels to be maneuvered in a hassle-free manner. You can open these doors left, right, and from the center and even stack them either inside or outside the door frame.
Such types of doors come with a simple structure which makes them easy for you to operate. Since these doors look like a virtual wall due to which you can expect an eye-catchy view of your garden or backyard right from your room.
uPVC sliding patio door
The installation of a sliding UPVC door on your property, immediately makes your home look more spacious along with increasing the amount of natural lighting as well as adding value to your old properly.
You can find these doors in a wide range of options that perfectly meet your requirements. However, the most common is the 2-panel configuration in which 1 or other of the doors is fixed into place and the other is set up to open towards the left or right.
uPVC French door
You need to know that double opening French doors can be installed to open outward or inward. If you want to attain better security in the uPVC French door then it is always better to choose the one that is equipped with the multi-locking system.
Always make sure to check for shoot bolts at the top as well as bottom securing the doors to the outer frame along with hooks and rollers to lock the French door properly.
uPVC casement door
Nowadays, you can find uPVC casement doors are available in a wide variety of styles as well as types that flawlessly give a beautiful appearance to your home. Several uPVC windows manufacturers make use of modern technology keeping in mind the varied demand of the Indian market.
However, try to choose white uPVC casement windows because they are perfect for homes and also look pretty at the same time. 
Apart from that, if you are interested to know about Entry Doors for your magnificent Home then visit our Home Improvement category.