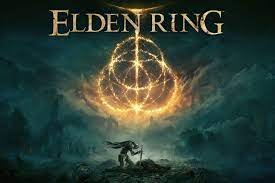 Last Updated on April 12, 2023 by
When players start the journey of Elden Ring, they will be shocked by the weapons system in the game. There are a variety of weapons for players to use in the world of Elden Ring. It ranges from simple daggers to extravagantly designed Greatswords. In the process of questing, players will find the Grafted Blade Greatsword in Elden Ring. While, if you have not reached the high stat requirement of this huge weapon, you can not hold it as the main weapon for your character. Moreover, if players are lack of rare materials in Elden Ring, you can buy Cheap Elden Ring Runes to collect them quickly for crafting more good items in the game.
When it comes to the Grafted Blade Greatsword, it is actually associated with the main story quest. As players have got this weapon and bring it to the specific NPC, you can receive the quest. In this quest, you need talk to Irina at the Bridge of Sacrifices, who instruct the player to talk to her father, the commander of Castle Morne.
The Basic Information About The Grafted Blade Greatsword
Attack: 157 Physical
Weight: 21.0
Scaling: Str(C), Dex(E)
Weapon Ability: Oath of Vengeance
Attribute Requirements: 40 Strength, 14 Dexterity
From the basic stat of Grafted Blade Greatsword, you can know that it is a pretty heavy weapon, and you can not use it in the early stage of Elden Ring due to its high stat requirements for armament. Although it starts off with C Strength scaling, you can also upgrade the level of it by using Somber Smithing Stones. The 40 Strength requirement makes this weapons powerful in the battles against enemies.
This weapon also brings the special ability to players. It is called Oath of Vengeance that increases all kinds of players' stats temporarily via use. As a unique legendary weapon, you can not infuse new Ashes of War into it, meanwhile, the Oath of Vengeance can not be removed from it. You can just keep this special ability as the normal skill for character, because it will help you a lot in the normal battles against enemies.
How to Obtain the Grafted Blade Greatsword
Players can find the Grafted Blade Greatsword as reward at the end of Castle Morne, when you defeat the Leonine Misbegotten. In order to find the Castle, you can go towards to the Weeping Peninsula which is in southeast Limgrave, and move south along the road. After going through the courtyard and climbing some walls, there is a Lost Grace on the cliff behind the Castle.
You can activate the Site of Lost Grace and then keeping going down the cliffside. Players need to keep careful with jumps here, because there are some places where it is easy to jump wrongly. If you jump wrong in these places, you may die eventually due to the mistakes. There is a Fog Gate surrounded by jellyfish and open water at the bottom of this dangerous cliffside area. You should go straight in this area and defeat the Leonine Misbegotten boss. And you will be rewarded with this powerful Greatsword. As you have got this weapon, you don't forget to progress Irina and Edgar's questline. The Grafted Blade Greatsword is directly associated with this storyline in Elden Ring.
If players have no idea about how to obtain the Grafted Blade Greatsword in Elden Ring, you will know the answer from this article. And if you want to use this powerful weapons in the game, you will need to upgrade your characters quickly. You can Buy Elden Ring Runes to gather more leveling materials for upgrading levels of characters in order to master the powerful weapon in Elden Ring.