Last Updated on July 31, 2022 by
The KTX(Korea Train Express) is a high-speed train traveling at 300mph, traveling through this train gives you an experience of exploring South Korea like no other. In this article, Ziptoss has made a quick guide on how to ride the KTX when you visit South Korea
The KTX connects the largest cities in the country, Seoul, Incheon, and Busan with about a couple of dozen stops in between. The KTX can carry approximately 900 passengers and shuttles thousands of commuters each day.
How to book a ticket
The easiest and probably the best method is directly buying a one-way ticket(roundtrip tickets are not available for KTX) from ktx stations in Korea. The fare will depend on your destination, a short trip from Seoul to Suwon will cost around 13,000 Won(11 USD), if you're planning to have quite a long ride with the KTX from Seoul to Busan, it'll cost around 56,000 Won(51 USD) for a standard fare.
There is an option for first-class tickets, where you'll be getting a little extra space and privacy during the trip. If tickets are sold out, they will sell "unassigned" tickets which would be a little cheaper than the economy ticket.
You can also book tickets online via the 'letskorail", you can simply search this and the English ticket booking website will pop up. You just need to set the origin, destination, time, and date you want to book, and all available tickets will appear(the results will also show tickets from other Korail trains, you can simply filter the search results from a drop-down).
Read More: 6 Benefits of Automated parking payment system
How to get on the train
If you're coming from Seoul, the best station to go to is the Seoul station where the KTX going to Busan arrives every 10-20 minutes from 5 AM till 11 PM. You can simply go to the main terminal, find the Korail information booth in the center of the terminal. If you booked a ticket online, print the confirmation at the end of the booking process, sign the paper and bring it to the station together with your passport. You can also present your ticket digitally by saving it to your smartphone.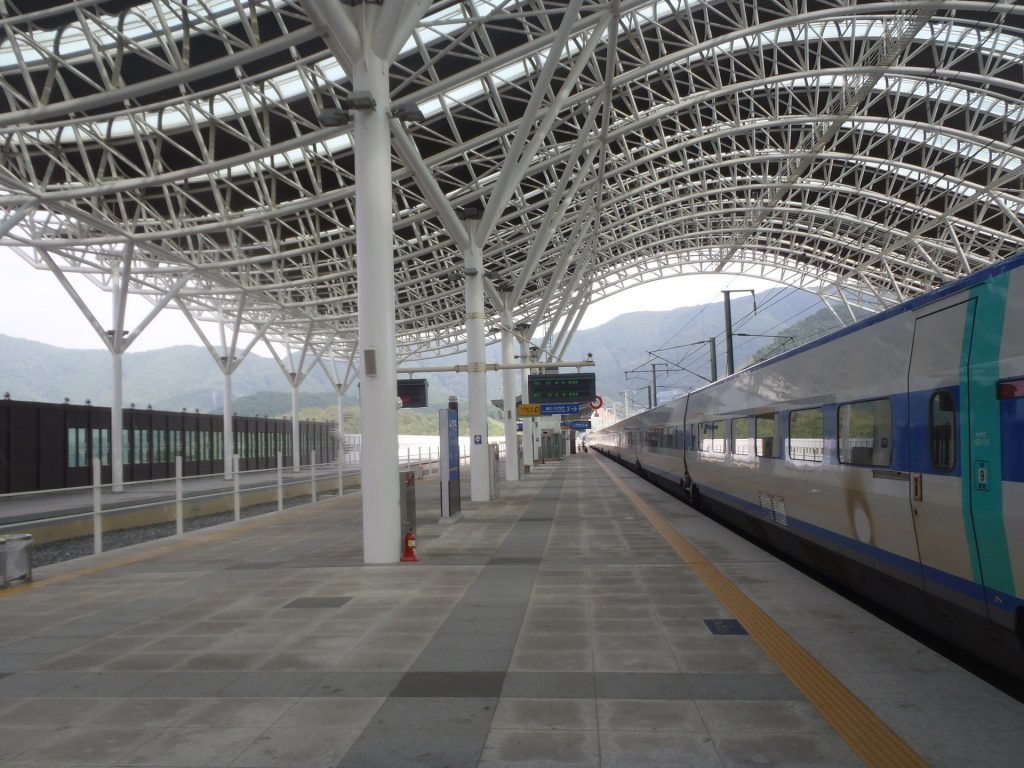 Once you've purchased your ticket(online or from the station), present your signed confirmation and passport to the attendant in the information booth and tell them which train you would like to catch, then the attendant will give you your ticket and Korail pass.
If you want to purchase another ticket for another destination or to return home, you can simply present your pass at any KTX ticket window and tell them which train and time you'd like to take.