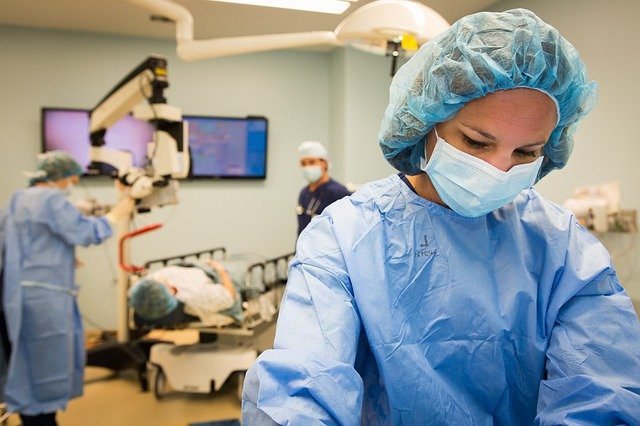 Through the halls of the most active hospitals globally, cloud computing plays an important role. At any point of time, it is operating various essential applications to keep the hospital running without any problems; it estimates patterns from past years' worth of unorganized data to assist doctors in the decision-making process, and it can also be accessed by a patient who needs to see their recent lab results from home. This is what modern technology in the healthcare organizations look like. And now, more and more healthcare organizations are moving towards cloud computing.
Reasons why you should consider migrating to the cloud at healthcare organizations :
Easy Access to Patient Data
Getting full copies of the records related to a patient was a slow and gradual process. But with a secure migration to Cloud Hosted Desktop, all of the record data is centralized, allowing immediate access to information anyplace and anytime. This indicates that when a doctor requires data about a patient's medical history, they can get access to everything they want to know instantly.
This makes the process of collaboration easier for doctors. Earlier a patient may have a different file for medical documents at different doctors. Some documents at their family doctor, some at the dentist, and some at a specialist's workplace. With the help of cloud technology, this data is synchronized and distributed across departments in real-time irrespective of where the doctor is. You can also make use of a Virtual Desktop in order to increase the efficiency of work.
Improved Security of Confidential Patient Data
After the electronic health records (EHR) mandate was launched a few years ago, healthcare providers ditched their old filing systems to switch to an on-site digital data storage structure. They also had to face issues like the updates that required the maintenance of the IT department who was trained in data security to ensure the safety of patient-related data.
Now, healthcare providers have found a more reliable option i.e., Outsourcing data storage to HIPAA cloud services. These services offer data storage of patient EHRs that follow the lawfully mandated qualifications for data protection and compliance.
Minimizing Expense for Data Storage and Management
A hospital can greatly decrease the overhead expenses connected with the hardware and IT department by migrating to the cloud. As it is hosted on the servers of the service providers, the healthcare companies adopting the cloud do not have to implement on-premises software solutions. This reduces the expensive requirement for an extensive, in-house network for PCs. You can put your in-house IT team to work on more important company operations. If a program requires updating or implementation, the cloud services providers will manage the work for you from a remote location.
Apps4Rent is one of the topmost providers of cloud computing services with excellent support and maintenance. Additionally, they offer services to Migrate Email to Office 365 and much more.
Is the cloud safe at healthcare organizations ?
It is very difficult to hide in the world of the cloud. Because you have to login to cloud based software. Experts are commenting on whether it is safe to keep information in the cloud, you need to see how much protection the organization you are offering provides security. In this case, the security depends on your trust in the organization and the password you provide. Most cloud service providers have good security records. However, there have been exceptions recently. Apple has been criticized for the security of Cloud. Apple's iCloud has been accused of stealing the secret pictures of many Hollywood stars. Apple, however, has denied violating Cloud's security.