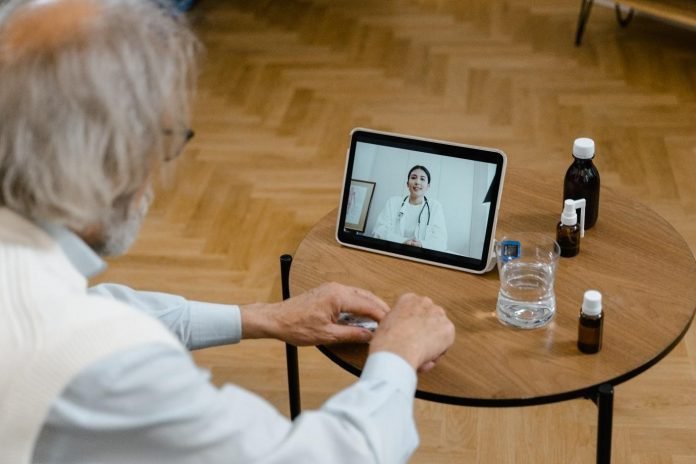 Last Updated on February 21, 2023 by admin
A large majority of the people living in the rural areas of the United States are more likely than urban residents to die prematurely from all of the top five causes of death: stroke, cancer, heart disease, chronic lower respiratory disease, and unintentional injury. Due to a lack of adequate medical resources, high medical emergency response time, fewer and less experienced medical professionals, and scarce diagnostic and treatment tools and machinery, the medical sector in the rural areas of the U.S paints a dismal picture.
However, several approaches have been adopted to improve the medical conditions in such underdeveloped regions. The National Center for Chronic Disease Prevention and Health Promotion considers telehealth one of the most suitable and efficient approaches to revolutionize the rural medical setup.
Telehealth allows the delivery of top-notch healthcare through digitized technology such as smartphones, laptops, computers, tablets, or even standard phone calling and messaging. This mode of healthcare helps reduce the tremendous barriers in rural healthcare management by allowing experienced medical professionals living far away to care for people who have mobility or transportation issues.
Telemedicine, telehealth, and remote patient monitoring are all efficient ways of counseling and communication as well. Doctors can monitor and assess their patient's chronic conditions, and continuous monitoring along with reduced medical response time significantly elevates a patient's quality of life.
In addition, telemedicine is an excellent way of delivering emergency health care to stroke patients who require immediate medical assistance with no time to waste in commuting. This article delves into what telestroke is and how it can help stroke patients in rural areas. Let's get into it!
What is Telestroke?
Telestroke is a branch of telemedicine that entails a prompt virtual examination via a video call of individuals suspected to be suffering from a stroke. It also includes a review of imaging, recommendations in favor of or against the administration of a clot-busting medicine, and if the patient needs to undergo endovascular treatment (a process where a blood clot is physically removed from a stroke patient's brain).
How does telestroke work?
Telestroke services are a sub-category of teleneurology services and allow specialized neurocritical care medical professionals to communicate, ask questions, and evaluate a suspected stroke patient in real-time to make a diagnosis and chalk out an immediate treatment plan.
Telestroke consultations may work a different way in different situations, locations, and circumstances but typically follow the same basic procedure:
A patient's family contacts their primary care physician on suspecting a stroke.
The physician assesses the situation and starts a web conference with a remote neurologist and the patient.
The neurologist then communicates with the patient to conduct a preliminary examination over the internet.
Based on the assessment, the neurologist orders treatment. This may include transferring the patient to a better or more specialized healthcare facility or the administration of tPA, which is the only FDA-approved treatment for strokes caused by blocked blood vessels.
The neurologist continues to work with the patient's primary care physician offline to follow up on patient care.
How does Telestroke help patients in Rural Areas?
Stroke is one of the leading causes of long-term disability and recurrent readmissions in the United States, which results in a substantial burden on the healthcare system. Stroke is also one of the leading causes of death in rural areas and significantly contributes to the ever-widening rural-urban life expectancy gap during the last few decades.
A stroke is a critical medical emergency that requires immediate medical attention. Therefore, telestroke effectively utilizes its highly developed telemedicine technology to conduct two-way video calling to facilitate seamless communication between physicians, specialists in stroke centers (the hub hospitals), and prospective stroke patients in lower-resourced or less advanced healthcare facilities. The latter facilities, also known as spoke hospitals, also include the hospitals in rural regions.
Telestroke can conveniently guide the effective and safe use of thrombolysis for patients suffering from acute ischemic stroke, which is one of the most common types of stroke and accounts for about 87% of total stroke cases. In addition, this low-cost tool can also help increase the use of intravenous tissue plasminogen activator (IV tPA). Thus, seamless coverage by Telestroke networks holds the potential to reduce in-hospital mortality, especially in nonmetropolitan areas.
NeuroX offers high-quality online neurological and psychiatric care at the lowest cost possible. American board certified and subspecialist trained professionals at NeuroX hold recognition in several diseases related to the brain and nervous systems, such as stroke, epilepsy, dementia, movement disorders, multiple sclerosis, and many others, and you can avail their services any time right from the comfort of your home! Head over to NeuroX right now to sign up and avail yourself of incredible discounts with no compromise on the quality of your care.
Apart from that if you want to know about Telehealth: how is it revolutionizing of delivery healthcare? then please visit our Health page