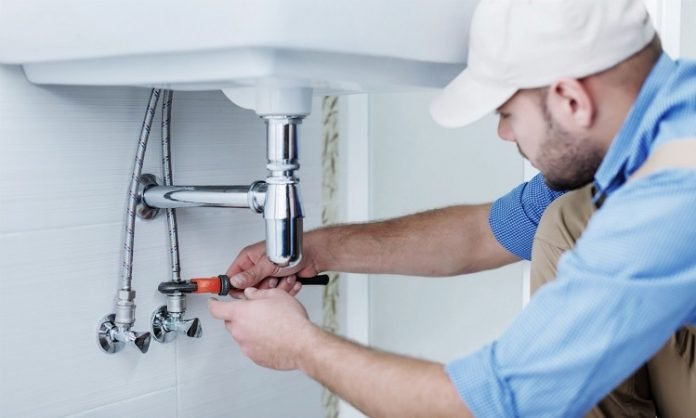 Last Updated on June 20, 2023 by asifa
If you are on the internet looking for a plumbing expert, this must mean that you have a clogged drain, broken pipes, or other plumbing issues. Even though you can try to fix some plumbing problems yourself, mistakes can be expensive.
You may end up doing more damage if you do not hire a plumber. The best plumbing company can help you save a lot of money because you will not need to spend on unnecessary repairs. Here are tips on how to choose and hire the best professional plumbers.
Plumbing Expert License
All professional plumbers must have a license and experience. Before hiring any plumbing contractors, you should ensure that they come from a reputable business.
You want them to have all the right skills and licenses they need to get the job done right. If you bring on someone who lacks experience, they can end up clogging your system even more.
This would cost a lot to repair someone else's mistake. The next time you have a hair clogged drain, always call a licensed professional to save the day.
Check Insurance
The best plumbing company should be fully insured. This is because plumbers can create significant problems if they are not careful. The wrong pipe can burst and flood your entire home.
A reputable company should have no issues securing the right paperwork to guarantee protection.
Experience
The best plumbing company will have several years of experience. You do not want someone clueless entering your home and wasting your time. An established plumbing company that has been in business for many years will do the best job at the most reasonable cost.
Company Website
Professionalism is everything. Before hiring any professional plumbers, you should visit their website. Even though a website does not fix your plumbing problems, it is an excellent way to check how professional and reliable the company's services will be.
Do they have an informative website with a lot of great blog content? Do they have a contact form on their website? How long do they take to respond?
These are vital questions homeowners should ask before they hire a plumber, and the plumbing company's website is the best place to find this information.
Transparent Pricing
Your plumbing company should offer free upfront quotes. You should stay away from a business that does not provide you with transparent prices before starting work. If a company does not give upfront quotes, you may end up paying more than your budget.
Hire Professional Plumbers Today
Your plumbing expert should provide the best customer service and be professional and reliable to answer all your questions. They should explain the problems to you in detail before giving any quotes.
Then they should show up to appointments on time or call beforehand if they will be late. Always go for quality service when you hire a plumber. Then you can avoid expensive repairs down the line.
If you enjoyed reading this plumbing guide, check out some of our other posts for more information.
Apart from that, if you are interested to know about Plumbers before appointing them then visit our Home Improvement category.