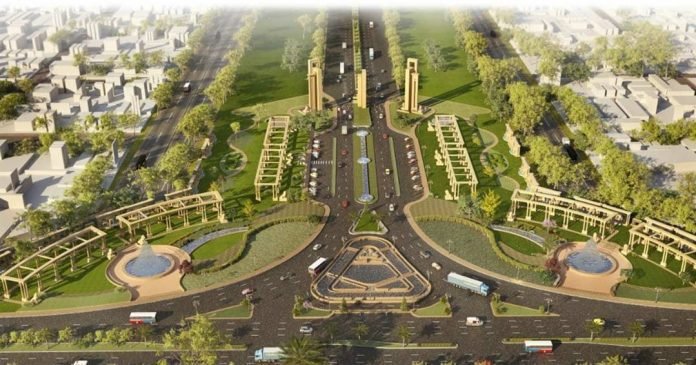 Last Updated on July 27, 2022 by
The real estate business in Pakistan is regarded as among the state's financial pillars. To many, it looks to be a relatively safe and profitable business to engage in—the World Bank calculates that land holdings account for around 60–70% of the country's overall wealth. It's a massive number that signifies the real estate sector's safety and profitability.
Park View City & Taj Residencia Islamabad are two of the most admirable housing complexes in Islamabad's vicinity. These two home developments cater to a wide range of budgets, are separated by miles, and provide various amenities. It isn't easy to discern the difference between Taj Residencia & Capital Smart City Islamabad because they cater to and target different markets. A concise description of both dwelling plans is provided below to help you make an enlightened real estate investment decision.
Capital Smart City:
The Capital Smart City Islamabad (CSCI) is a residential community near the new Islamabad International Airport in Islamabad's Rawalpindi neighborhood. It is being constructed beside Thallian Interchange on the Lahore-Islamabad highway. Home development is recognized as one of the greatest in the region because it is being constructed by Pakistan's reputed Habib Rafiq Limited HRL group.
HRL has an impeccable record in Pakistan when it comes to developing and executing real estate projects. This society offers its inhabitants a one-of-a-kind, cutting-edge living environment equipped with first-rate amenities. By adding innovative technology and sophisticated features, this housing scheme will become Pakistan's first Smart City. With a landmass of 55,000 Kanal, Capital Smart City is ten times bigger than its neighboring society University Town.
The housing project is among the handful in the area to gain RDA approval for planning and construction. Because it links to the twin cities' significant routes and motorways, as well as the upcoming Rawalpindi Ring Road, the Capital Smart City site is among the greatest in the vicinity. Properties in Capital Smart City cost as little as PKR 1.9 million. A ten percent down payment is required to purchase residences in Capital Smart City. The remaining cost is split into proportionate monthly or quarterly installments over a ten-year period that you choose. Capital Smart City also offers foreign plots and luxury blocks.
Taj Residencia:
A well-known property developer, the Sardar Group of Companies, has constructed an exceptional property in Pakistan's capital, Islamabad. Following their extraordinary achievement with Centaurus Mall, a comprehensive commercial project, the builders have constructed this community (Taj Residencia) in an equally opulent manner. The amenities and qualities of this civilization are all appealing. The Taj Residencia is situated in Islamabad's CDA sector, near I-14. Because the CDA is devoid of traffic and noise, this society advantages from being close by. It's a lovely spot with a peaceful vibe. In addition, society's master plan is well-thought-out and lavish.
The investors are concerned about the locality of the estate they want to buy. The site is critical for a multitude of reasons. The Taj Residencia benefits from its proximity to the CDA sector. This community provides all of life's basics as well as plenty of extravagances. The ring road, as well as the highway, are both accessible from Taj Residencia. This area is adjacent to Islamabad's international airport and may be approached via Rawalpindi. It also has the advantage of being away from the city's pollution and congestion.
Taj Residencia is a lovely residential development that has gotten official approval. The Rawalpindi Development Authority, or CDA, has given its approval to Taj Residencia. Taj Residencia is a suitable option for the investor in the current economy. As it is a high-end residential community with a variety of amenities, this is the case. Taj Residencia's master plan may be known to investors looking to buy ready-to-move designer houses or a plot of land. In addition, the prices are modest and within reach. The vendors have also devised a simple payment plan for the heavy tax clients' comfort.
The Taj Residencia was built to give residents a luxurious lifestyle and a calm environment. All of the facilities and amenities in this beautiful community are easily accessible by foot. The airport, educational institutions, medical treatment facilities, mosques, and almost every other essential are made obtainable in society. Prices are expected to rise in the future due to the significant level of contentment among buyers and investors at Taj Residencia.
Conclusion:
Taj Residencia and Capital Smart City are Pakistan's most prosperous housing societies, vying against one another. Both of these communities are unique in their own right. It all comes down to singular decision and what feels appropriate for yourself. Sigma Properties wishes that this post has given you more information to help you make better-investing choices.
Author Bio
Muhammad Junaid is a senior Analyst and Search Engine Expert. Extensive experience being a lead writer in Sigma Properties | The Blue World City Islamabad. Work for years with local and international enterprises. Also, represent well-known brands in the UAE.