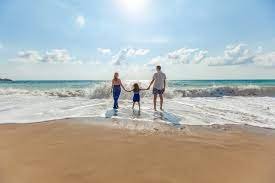 Last Updated on November 22, 2022 by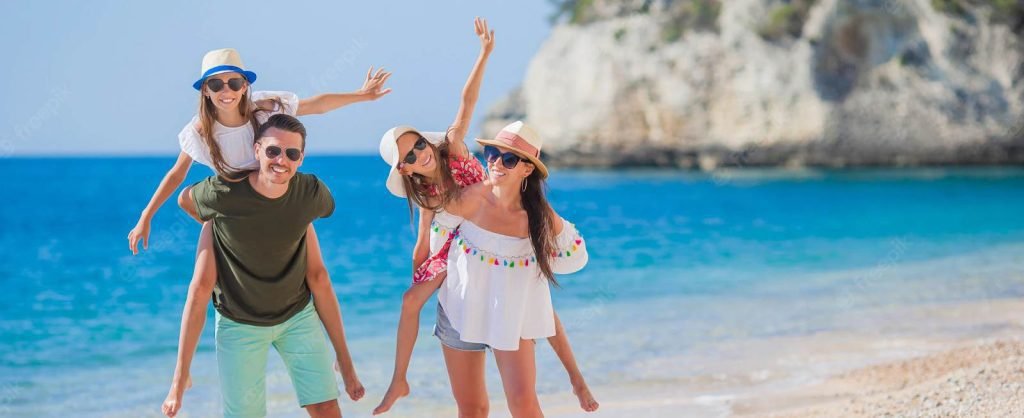 Family Vacations are super fun and entertaining. These vacations bring us together and give us a chance to know each other.
Despite all the benefits and services of family vacations these becomes annoying and stressful sometimes. The reasons could vary from family to family.
In my case, the stress starts before the journey. It is almost impossible to get everyone's consent for the planned destination. Everyone brings out their own ideas.
From my experience, I have learned some tips to stay cool and experience the best family vacations. I do not guarantee that all these tips will act magically for your vacations. But the following tips will help you to improve the situation.
5 Tips To Ensure Joyful Family Vacations:
1. Involve Everyone In Planning:
Everyone's involvement is necessary while you are planning your vacation destinations. It is the most difficult step where everyone can lose temper but be patient and let everyone suggest the holiday destination.
At first, everyone's opinion would be different but everyone will agree on one spot if you will try to explain it from a different perspective.
Let everyone make a holiday schedule and then choose the best one through voting because democracy is always the best way to sort out things.
If you are planning to visit Honolulu then do not worry about the car rental at Honolulu airport. SUV car rental at Honolulu airport is there to drop you at your planned destination.
2. Go To Your Bed Early:
I know there are many things to watch and fun activities to do. It is only possible if you take a good nap along with your family because after all, it is you who have to stay cool and patient even in the worst situations.
Everyone will enjoy a family vacation and stay cool if they are mentally and physically fresh.
3. Don't Pack Unnecessary things:
A lot of luggage means high responsibility to keep them safe. So do not pack extra things. One or a maximum of two pairs of shoes are enough to pack. Try to get pants that can be worn with multiple shirts. This is the best idea to minimize the number of clothes that you need to pack.
Give everyone a backpack to pack things that they need. Avoid packing a lot of toys.
But do not forget to take medicines and a toothbrush.
Make a checklist and complete packing a day before your departure because nothing is more painful than leaving necessary things at home.
4. Avoid Overscheduling:
Vacations mean freedom from moving according to timetables. So do not overschedule in order to watch everything. Let your family enjoy it.
Relax and have some cheerful conversation with your family. Do not forget that happiness is more important than visiting everything that you have decided.
Rent cars in advance to avoid any inconvenience while traveling. SUV Rental Honolulu Airport provides cheap services as compared to other rental cars in Hawaii. So whenever you have to rent a car in Honolulu it will provide you best services.
5. Minimize the Use of Gadgets:
Nowadays, we are so attached to our cell phones. This is the first thing that we check after waking up and the last thing we check before going to bed.
It is necessary to check your phones and laptops when you are at work. But it is not compulsory to spend a lot of time on your phones when you are on your family vacations.
Skip the usage of your phones and spend your time with your kids and let them share whatever they want to share with you.
Why Family Vacations Are Always Stressful?
Well, there are several reasons for stressful family vacations.
All these factors contribute to frustrating vacations. When we go out with kids, we expect them to behave maturely but that is impossible.
The excitement level and energy level is so high when kids are on a trip. They try to touch everything from the bathroom floor to parking areas. They are always on the runway. But do not let their behavior overwhelm your patience.
You can teach them peacefully and calmly. Try to train them to follow the guidelines when you are at home.
The second thing is budget which gives you a lot of stress. If you will overschedule things, you will soon get exhausted which will turn your cheerful family vacations into a maddening family trips.
In the end, you must notice if there is something wrong with your behavior and attitude when you are out on vacation. Your mismanagement and jumble behavior can also be responsible for stressful vacations.
Final Thoughts:
Lastly, I can only say that things go worst with our impulsiveness and impatience behavior. We spoil everyone's mood when we are exhausted with the childish behavior of our kids that can only be controlled with love.
Try to practice all the above-mentioned tips to make your vacations more joyful. Check out this guide if you want to know more about traveling with family. I am sure that you will have a good family time after reading these tips.
Read More: Spend your vacations in beautiful places