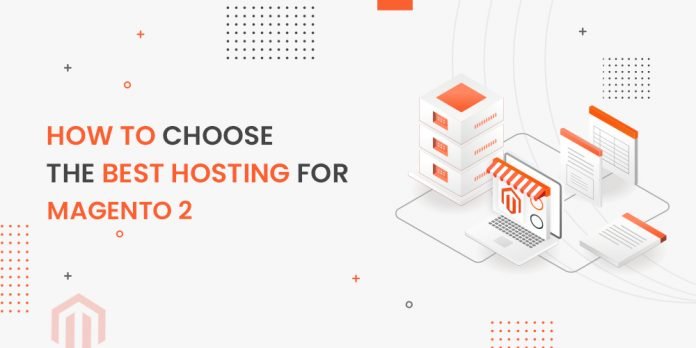 Last Updated on March 5, 2023 by
Are you new in the market of Magento hosting? If yes, you are lucky. You can always rely on us for the eCommerce hosting field. We make our living out of Magento development! We have expertise from Godaddy Magento hosting to shared hosting. We have a trained employee with expertise in managing hosting companies and the market.
We have dedicated a great deal of hard work and research to make it possible for you not to have the burden. In this article, we will talk about how you can choose the best hosting for Magento. We will also be including some tips that will enable you to choose the best hosting for Magento 2 and make your hosting server a success. 
What to Look Forward to in Best Hosting for Magento 2?
Dedicated or Shared Server:
Having a shared Magento server means having more than one size working on the same server. It will enable you to function on the server at a cheap cost. While on the other hand, having a dedicated server means that you have the entire server to yourself. Having a dedicated server will be expensive.
In any other case scenario, you will be choosing a dedicated server, especially if you are a large eCommerce store and international company. Since your main goal should be to have a secure and safe space for your data storage, some other options for you could be cloud hosting and VPS since cloud hosting provides you with the flexibility to upgrade your hosting account whenever required.
Response Time:
The response time directs to the time taken by any hosting provider to process a single query. Faster response time leads to better customer dealing. If you have a faster response time, your website will also load quicker than the other ones. However, response time differs from the hosting providers. It mainly depends upon the location of your server.
It would be best to consider every option provider's response time while deciding on a Magento 2 store.
SLA Certificate:
When a server goes down, the Service Level Agreement (SLA) describes what to anticipate from a hosting provider. Some hosting companies guarantee that your Magento 2 website will remain operational even if the server is offline. You can get a refund if they fail.
Server Security:
A big e-commerce store means having financial and confidential data in a large amount, which means that your server needs to be secure. And you need to choose the server that provides you with specialized security. Ask your service provider to tell you about what kind of security function they use for the Magento 2 website.
Server Expandability:
When you add additional features to your hosting provider service, it refers to Server expandability. For this purpose, you can always rely on cloud hosting. It is time to be most scalable as well as flexible. On the other hand, you can also choose VPS hosting, which is also scalable. However, it has rigidity in its functionality.
Pricing Plans:
You will never find a constant pricing plan for your Magento 2. The prices are mainly varied from company to company. You can choose a monthly plan if you are new to the service. You can also rely upon the hosting providers to handle your servers. Perhaps it will charge you more than usual. If you want to add extra resources, you will be charged relatively.
Final Verdict
Finally, while looking for a decent Magento Hosting Provider, you should list the top Hosting Providers and choose the finest one. Examine your requirements and the services provided by the vendor.
We hope the information provided aids you in making the best decision possible. We've also included a list of the best hosting for Magento 2 companies. All you have to do now is match your needs with theirs.
Read More: Magento 2 Emergence: Take pleasure in the perks of your online store