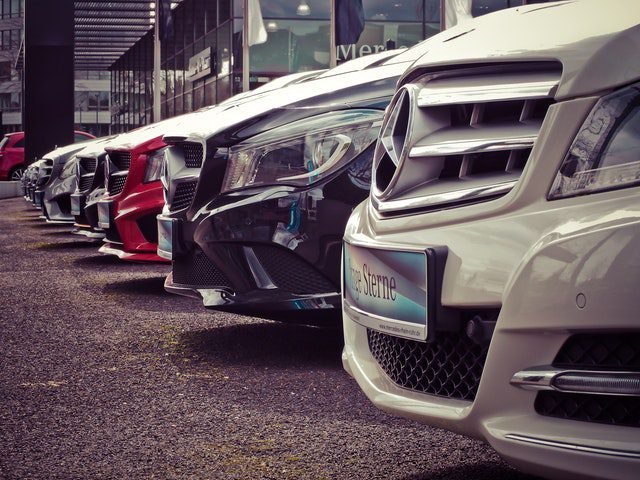 Last Updated on August 20, 2022 by
If you're considering buying a new car, it's a bit challenging right now.
You have to think about your personal preferences and how you drive. For example, are you someone who takes a lot of road trips to destinations around the country, or do you drive a lot of miles for your job? Maybe you drive pretty infrequently, so you just need a vehicle that gets you from point A to point B in the cheapest way.
Along with your personal preferences, cars are expensive right now, largely due to supply chain issues and the ongoing chip storage, so you want to make sure you're choosing the best vehicle for you over the longterm.
The following are key considerations to keep in mind to choose the best vehicle for your personal needs with those things in mind.
Think About Your Driving Needs
When looking for a new vehicle, you want to start with practical considerations. Ask yourself the following:
How many passengers do you typically have in your car?
Do you mainly drive on highways, surface streets, or do any off-road driving?
What's your commute like, and if it's long, how important is the fuel economy?
Will you need an all-wheel drive?
What features are you not willing to sacrifice on?
Are there safety features that you'd like to prioritize, like blind-spot monitoring or emergency braking?
How much cargo capacity will you need?
Do you have kids, and if so, will they use car seats or boosters?
How much parking space or space in your garage do you have?
When buying a car, you have to think about needs versus wants. We all have needs and wants in everything we do. For the car-buying process, start with your needs, and if your wants fit into the equation anywhere, that's great.
Will You Lease or Buy?
There are pros and cons of both leasing and buying.
A lease means you have to pay very little down, and you may have lower monthly payments than buying. When your lease ends, though, you have to look for another car.
Buying something is more expensive upfront, and your payments may be higher, but once your loan is paid off, you own a vehicle that you likely drive for many more years.
Most of the time, people will lease when they want to get a more expensive car but pay less to do so. If you're someone who loves having a new car and all the technology it's equipped with every few years, you might like to lease.
Leasing a car also tends to be easier because the majority of repairs are covered under a factory warranty, and you don't have to worry about trading it when your lease ends.
The benefits of buying a car include the flexibility of being able to sell it when you want, and you can make changes to the car that ensure it fits your taste and needs. You don't have to consider a mileage penalty if someone who drives a lot or travels by car, and over the long-term, if you keep the car for a while, your expenses will be lower.
Set Your Budget
You can decide on your budget before or after you decide to lease or buy, but it should be done before you visit any dealerships or start to narrow down your choices at all.
Unless you're buying used, you're probably going to get a car loan. You want to keep in mind your monthly car payment on a loan and remember your total expenses that will come with owning or leasing a vehicle.
You'll have your payment, insurance, and fuel. If you buy rather than lease, you need to think about repairs and maintenance.
Ideally, the total costs of car ownership should be no more than 20% of your monthly take-home pay, but if you can get it significantly below that, even better.
You should also try to have your down payment be at least 20% of the purchase price, and your car loan terms should be a maximum of 48 months.
Too often, when people buy a new car, they look at the MSRP, and that's it. You have to look well beyond that figure to determine if you can truly afford something.
As you budget, your limit should be spending on total car expenses per month.
What About Mileage If You're Buying a Used Car?
Most people don't buy a brand-new car because it's not necessarily a good investment. Cars are a depreciating asset. If you're buying a used car, you want to consider mileage as a top priority.
There's not any set number as far as how many miles is too much, but you should expect that, on average, a car will accumulate around 12,000 miles a year. If you're looking at a car that's exceeding that, it might not be the best option.
The lower the mileage you can find with a price point that will work for you, the better.
That's not to say that sometimes a high-mileage car isn't a good option. When you buy a car that already has a lot of miles on it, the depreciation curve has flattened. You don't have to worry about the sharp decline in value that comes with a new car.
The average car in the U.S. is around 12 years old, which means the average mileage is around 144,000. If you're buying a used car, you may want to do some quick calculations about how many more miles you can put on it before you reach that average.
Once you've considered all of the above, you can start to research and make a shortlist of possible vehicles. Remember to test drive the contenders. Often, you'll find that being behind the wheel of a vehicle feels a lot different than you expected. Try to have around three cars that you really like and can see yourself buying and take the time to test-drive each.
Read more: How Long Do You Have to Sign a Lease? Apartment Answers