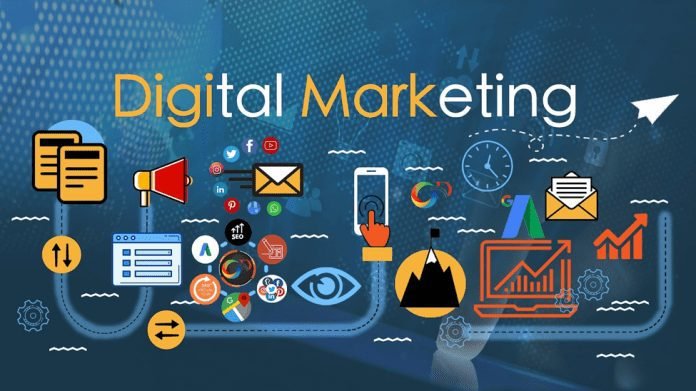 Last Updated on August 24, 2022 by
As the owner of a growing business, you may eventually find yourself in a position where your current staff is unable to keep up with the workload. At this point, you may be considering hiring employees – but what if you don't want to go down that route?
A white label digital marketing is a great alternative to hiring a full-time employee.
What is a White Label Digital Marketing Company?
A white label digital marketing company is one that is hired to create and manage digital marketing campaigns for other businesses. The business owner retains all ownership of the campaign, with the white label campaign manager providing services to make it successful. This allows you to outsource the work while retaining control over what gets done. There's no need to spend time interviewing, hiring, and training new staff members when you can hire a white label digital marketing agency instead.
Is White Label Digital Marketing Right For You?
If you're still not sure whether hiring a white label digital marketing agency is right for your business, consider these points:
You don't want to invest money in hiring staff who may not have the skills and experience to serve your specific needs.
You'd like more time to focus on other aspects of your business.
You don't want to be distracted by the work of marketing a product, service, or brand.
You want big results but don't want the hassle or risk of starting from scratch.
If any of these points describe your situation, white label digital marketing could be a good solution for you.
Advantages and Disadvantages of In-House Team
There are advantages and disadvantages to having an in-house team for your digital marketing agency.
The advantages include having more control over the team, being able to build a closer relationship with the team, and having a better understanding of the team's strengths and weaknesses.
The disadvantages include the potential for high turnover, the need for more supervision, and the possibility that the team may not be as cohesive as an outsourced team.
Outsourcing Process
As your digital marketing agency grows, you will inevitably reach a point where you can no longer handle all of the work yourself. At this juncture, you have two options: hire an in-house team or outsource some of the work to a white label digital marketing agency.
There are pros and cons to both choices, but outsourcing is often the more cost-effective and efficient option. When done correctly, outsourcing can help you grow your business without adding any extra overhead costs.
Here are a few tips for successfully outsourcing work to a white label marketing agency:
1. Define Your Objectives
Before you even start looking for a white label digital marketing agency, you need to know what your objectives are.
What work do you need to be done?
What are your deadlines?
Having a clear idea of what you want from the outset will make it easier to find a service provider that can meet your needs.
2. Do Your Research
Not all outsourcing providers are created equal. You need to take the time to research different companies and find one that has a good reputation and can offer the services you need at a reasonable price. Get quotes from multiple providers and read online reviews before making your final decision.
3. Check their pricing
Transparency is key when you're dealing with an outsourced provider because it can be easy to get charged more money than you expected. Look through their contract and make sure they have a clear pricing structure so there will be no surprises at the end of the process. If the pricing terms seem vague, ask for clarification.
4. Understand the client relationship model
This is another essential part of any digital marketing agency contract that you should pay close attention to. A good company will have a clearly outlined client relationship model that includes everything from their work schedule to how long drafts will take before revisions are sent back and forth.
Remember, if you are working with a subcontractor, this information should also be in your contract with them as well as any other necessary documents such
Cost Savings and Profit Margin
One of the benefits of not hiring an in-house team is the cost savings. You won't have to worry about salaries, benefits, or other overhead costs associated with traditional employees. This can help improve your profit margin and make your digital marketing agency more sustainable in the long run.
In addition, you'll have more flexibility when it comes to scaling your business. If you need to cut costs, you can simply reduce the number of contractors you work with instead of laying off full-time staff.
Challenges of Outsourcing
One of the challenges of outsourcing your digital marketing needs is finding a reliable and reputable agency. There are many agencies out there that claim to be experts in digital marketing, but not all of them deliver on their promises. It's important to do your research and choose an agency that has a proven track record of success.
Another challenge is communication. When you're working with an outsourced team, it's important to have clear and concise communication in order to avoid misunderstandings. Make sure you have a solid plan in place for how you will communicate with your team, and make sure everyone is on the same page.
Finally, you need to be prepared for the possibility that things may not go as planned. Things can always change, and there may be bumps along the way. Be flexible and be prepared to adjust your plans as needed. If you keep these challenges in mind, you can successfully grow your digital marketing agency without hiring an in-house team.
Outsourcing Win Scenarios
Are you a digital marketing agency that is looking to grow, but don't want to hire an in-house team? If so, outsourcing may be the answer for you. Here are three outsourcing win scenarios that can help your digital marketing agency grow without hiring an in-house team:
1. When You Need Expertise That You Don't Have In-House
If you need expertise that you don't have in-house, outsourcing is a great way to get it. For example, if you need help with social media marketing but don't have anyone on your team with experience, you can outsource that work to a white label partner who does. This way, you can get the expert help you need without having to hire someone full-time.
2. When You Need to Save Money
Outsourcing can also be a great way to save money. When you outsource work, you only pay for the work that is done. You don't have to worry about benefits or other costs associated with hiring an employee. This can be a great way to keep costs down and still get the quality work you need.
3. When You Need More Flexibility
Outsourcing can also give you more flexibility in your schedule. If you aren't sure what you need, for example, you can outsource some work. Then, if you need more or less help at a later time, you can adjust the hours needed and pay only for what is done. This is much easier than trying to hire someone full-time and then firing them when it doesn't work out.
4. When You Need Additional Expertise
Many people start their own businesses because they want to be their own boss and do things the way they want to do them. But many businesses require specialized knowledge that isn't needed on a regular basis so hiring someone to come in and get the job done quickly and efficiently might not be worth it for an employer who is working mostly alone.
Conclusion
Overall, growing your digital marketing agency without hiring an in-house team is definitely possible. It will require time, effort, and a lot of patience. But, if you build your own marketing agency without hiring a team, you can grow your revenue while having more control over your budget and resources.
Read More: In-House vs. Managed IT Services: Which Is Better for You?