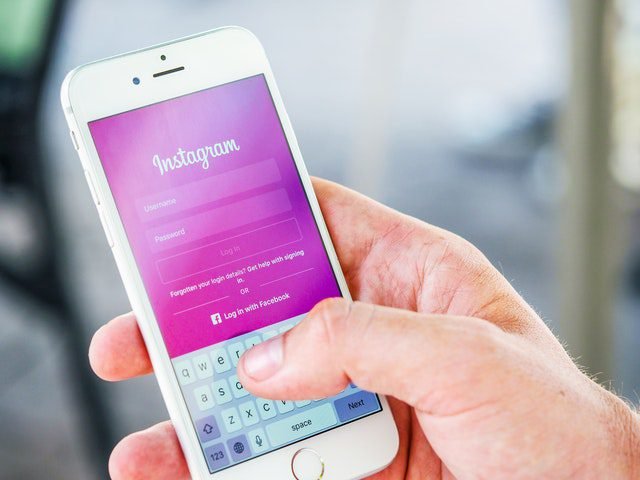 Last Updated on April 12, 2023 by
Instagram is now the third most popular social media site globally, with over 700 million monthly active users. It's also one of the fastest-growing social networks, with that number increasing by 200 million users in just a year. If you operate a business, there's no better time to be an Instagram user than now. Unless you have a compelling reason for not signing up for an account (such as being under 18 or living in a country where it's not available), there are enormous benefits waiting for you once you join this fast-growing photography network. In this article, we take an in-depth look at how you can use Instagram to boost your business. From optimising your profile and adding followers quickly to creating curated images and posting at peak times, these tips will help grow your following and drive sales of your products or services.
Create a Compelling Profile
Your Instagram profile is the first thing users see when they visit your page, so it's important to make a good first impression. A poorly written bio that fails to engage users or a profile image that doesn't reflect your brand will put off potential followers from clicking the follow button. A poorly written bio may even result in a penalty from Instagram. For example, if Instagram detects that your bio includes spammy language, they may remove it, along with your username, from the platform. The best way to avoid this is to use a bio that's short and sweet. Your bio should be fewer than 70 characters to allow followers to add your account to their 'following' list with one tap. It should also contain your brand name and a short description of what your account is about. Don't forget to include your website and/or social media links, as this is a great way to drive traffic to your other platforms.
Add Relevant Users
The best way to grow your Instagram following is to add followers who are interested in your brand. To do this, you'll need to add users who are likely to be interested in your product or service. The easiest way to do this is to use one of the many Instagram hashtags. For example, if you sell yoga mats, you could use the hashtag #yoga to get in front of yoga enthusiasts. To find relevant hashtags, use a site such as Instagram Explorer to discover the most popular hashtags in your niche. As well as revealing popular hashtags, this website also shows you which accounts in your niche are using them most often. This information can come in handy when you're deciding which users to add to get started. Once you've chosen a few popular hashtags, visit their profiles and click the 'following' button on every user whose profile is relevant to your business.
Create Engaging Content
The content you post on Instagram is just as important as the people you follow. In fact, it may even be more important. With such a large user base, your posts will be seen by more people than your Twitter or Facebook posts. The content you post on Instagram can make or break your profile, so it's important that you get it right. To boost engagement on your posts, you should follow these guidelines: – Post at the right time. The best time to post on Instagram is between 12 and 5pm. This is when your posts will receive the most interaction, including likes and comments. – Create curated content. Create images that are well-designed and will stand out among the millions of posts on the platform. – Post in-depth content. Instagram is not a place for short posts. Your posts should be at least a few sentences long. – Use emojis and hashtags. Include relevant emojis and hashtags in your posts to boost their visibility and find a wider audience.
Use Paid Ads
If you're finding it difficult to get new followers organically, you may want to try paid ads. These ads allow you to target a specific audience based on their location and interests, making it easier for you to find new followers who are likely to engage with your posts. There are two types of paid ads you can use on Instagram: – Sponsored posts – For $0.45 per impression, you can promote a post from your feed to users who don't follow you. – Sponsored stories – For $0.80 per impression, you can promote your posts as stories in the feeds of users who don't follow you. This is a great way to start engagement with new followers. If you find it difficult to get your first ad approved, try to keep it simple. A few sample ads might help you understand the process better, and you'll likely get your first ad approved faster.
Boost Posts with Influencers
One of the easiest ways to get more followers on Instagram is to collaborate with influencers in your niche. By partnering with someone who has a large following on the platform, you can tap into their audience and quickly grow your own followers. You can find potential influencers to partner with using a tool like Brand Collabs. Simply choose your niche and the type of person you want to partner with, and the website will display a list of potential candidates. Once you've found a few influencers, reach out to them to discuss collaboration opportunities. You can even use apps such as Brand Buddy to make the process easier. If you're looking to grow your Instagram audience quickly, collaborating with influencers is the best way to go. It's important to note that the more followers an influencer has, the more they will likely charge you for a collaboration.
Summary
Instagram is an incredibly powerful social network that can help you boost your business. To make the most of it, you need to create a compelling profile that engages your audience, post at the right time and use emojis and hashtags to boost engagement. You can also boost your posts by collaborating with influencers and using paid ads.