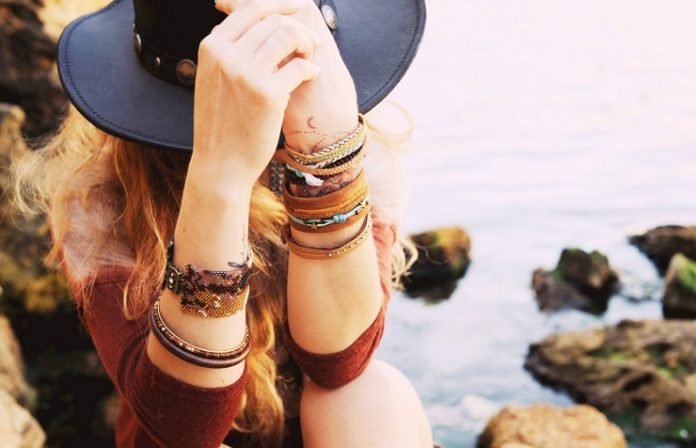 Last Updated on March 5, 2022 by
Each year, the average US household spends over $600 on jewelry and watches. Yet, with all this jewelry lying around many of us don't really know how to wear it.
Wearing jewelry is an art, and if you know nothing about styling jewelry, you may be making yourself look cheap or overly flashy.
Learn how to wear jewelry the right way with this quick style guide.
Quality Over Quantity
Low-quality jewelry can make an otherwise stylish outfit look tacky.
That's why it's always best to prioritize quality over quantity. The best jewelers offer quality materials and stunning designs that add class and style to your look.
Step away from cheap fast fashion knock-offs and jewelry hardware that breaks easily. Instead, go for timeless-yet-unique designs that speak to your personal style.
And when you can, choose safe bets like sterling silver and gold, which are less likely to tarnish or turn your skin green compared to lower quality metals.
Carefully Consider Colors
The two classic colors for jewelry are silver and gold, and for most people, one metal tends to complement them over the other.
There are two factors to consider when choosing silver or gold for your jewelry. One is your skin tone: gold looks better on warm-toned skin, while silver is better suited for cool-toned skin.
You should also look at the colors dominating your wardrobe. In general, rich gemstone shades go great with gold jewelry, and pastels complement silver jewelry.
If you don't want to limit yourself to one color, you can mix metals and jewelry materials. But it's best to have a unifying theme between them. For example, you can layer gold and silver bracelets, opting for only thin and dainty bracelets. That way, they feel coordinated, even if they're made of different metals.
Find Your Signature Pieces
If you're new to styling jewelry, give yourself room to experiment. Try on different types of jewelry at the store, or borrow a unique piece from a friend.
Then, identity what you gravitate towards most. Maybe you love the look of chunky rings, or hoop earrings are your favorite go-to.
Whatever it is, make it your signature piece. Then, you can always turn to this jewelry when you're in doubt or just rushing to get out the door.
Consider the Occasion
Be sure to change your jewelry based on the environment and event.
In casual settings, you can get away with almost anything, from bold statement pieces to layered necklaces and bracelets.
But in the workplace, you should choose smaller, understated jewelry. To look professional, limit yourself to just a couple of pieces, such as a pair of earrings and a thin bracelet.
For evening events, glamorous jewelry is most fitting.
And for any occasion, don't neglect basic jewelry etiquette. Your jewelry should never be too noisy or distracting.
Less Is More
Layering and piling on jewelry might be a part of your personal aesthetic, but often, less is more.
There's a quote attributed to Coco Chanel recommending women to remove one piece before leaving the house, and this advice certainly applies to jewelry.
How to Wear Jewelry to Always Look Stylish?
Jewelry can make or break an outfit. But with these fool-proof tips on how to wear jewelry, you can make sure you look perfectly accessorized every time you walk out the door.
For more fashion and style inspiration, check out our latest lifestyle articles!